Returning to Ogunquit for their annual visit, the acclaimed Stillson School of Irish Dance brings a troupe of more than a dozen dancers garbed in brilliant, sparkling costumes.   Always a local favorite, the dancers will perform an array of jigs and reels which have won them prizes at regional and international competitions.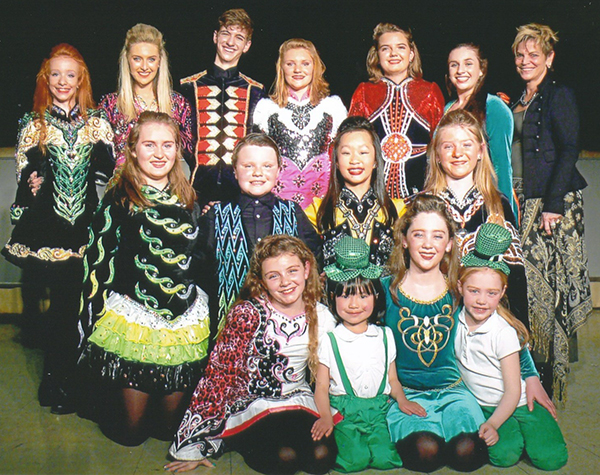 After their performance, the Stillson dancers will invite children and dancers of all ages  to join them in trying out a few steps.   A reception with refreshments will follow.  Join us for this festive St. Patrick's celebration!
Tickets are $5 per person at the door.  General seating,   no advance sales.
The only certified school in the state of Maine, the Stillson School of Irish Dance has been accredited by An Coimisiun, Dublin, Ireland, since 1991.  Dancers have placed in the North American Irish Dance Championships, as well as competed in the All Ireland, The European , Great Britain  and The World Irish Dance Championships.
The School has an active show team which has performed throughout New England as well as on the Elipse lawn of the White House. They have been featured dancers accompanying such renowned Celtic performers as SOLAS, CHERISH THE LADIES, TRINITY IRISH DANCE COMPANY, LIZ CARROLL, BILLY MCCOMISKEY and MICK MOLONEY, NATALIE MACMASTER, and EILEEN IVERS.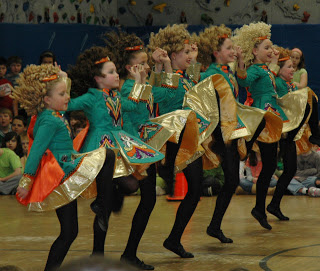 In existence for twenty years, the school is the only certified school of Irish dancing in the state of Maine. The school's dancers compete all over New England and place in the NEW ENGLAND REGIONAL IRISH DANCING CHAMPIONSHIPS annually.
The Stillson School of Irish Dance is under the direction of Carlene Moran Stillson ADCRG / TCRG. She is accredited by An Coimisiun in Dublin, Ireland and a member of IDTANA. (Irish Dancing Teacher's Association of North America) and The New England Region teaching organizations.