45 Years of Ogunquit Performing Arts
Established as a Committee of the Town of Ogunquit in November, 1978,
Ogunquit Performing Arts has achieved 45 years of realizing its mission and the vision of S. Judson Dunaway and his daughter Elizabeth: to bring to Ogunquit and Southern Maine the highest professional quality of regional, national and international performing artists, and present them to the community at affordable ticket prices.
OPA will celebrate the resumption its post-pandemic performance schedule in September, 2021, with the 30th Annual Capriccio Festival, presenting an Evening of Maine Humor with Tim Sample on Friday, Sept 10, a morning of high-flying folk music by Andy Happel for the Capriccio Festival of Kites at Ogunquit Beach on Saturday, Sept 11, and a previously postponed performance by the Stillson School of Irish Dance on Saturday, Sept 18.
OPA will continue with its traditional 10-month, September through June, season, presenting 10 live performances and 7 Classic Film Screenings.
Over the last 4 decades, this all-volunteer committee has presented some 500 performances by more than 2000 artists, showcasing the disciplines of classical music (symphony, chamber music, and solo concerts); classical piano concerts; the art of jazz (solo piano, groups and bands); vocal music from opera and Broadway to country, blues, folk and pop; choral ensembles, Christmas singers, gospel groups; the art of the dance, (including ballet, Irish, folk and ethnic); theatre (from Shakespeare to light comedy); and multiple military and concert bands.
Major performances, to name a few, still talked about today, include a pops concert by the Portland Symphony Orchestra at Ogunquit Beach; multiple performances by the Portland Ballet and the Bossov Ballet Theatre at the Ogunquit Playhouse; the hugely popular multi-year Fiddle Contest, featuring the late Mac McHale and his Old Time Radio Gang, and with contestants representing back-woods fiddling to conservatory-trained violinists; chamber music held at the Barn Gallery, with musicians from different ensembles joining each other in performance; Belgian pianist Jozef DeBeenhouwer filling the Dunaway Center with his international prize-winning interpretations of Schumann and Chopin; the comic genius of Tim Sample, also filling the hall.
Annual return performances and festivals have become the backbone of OPA's season. For more than a decade, Ogunquit has continued its love affair with the Stillson School of Irish Dance, whose dazzling dancers attract capacity audiences every March.
The happy relationship with Portland Ballet also goes back over decades, with performances both at the Ogunquit Playhouse, and at the Dunaway Center.
Following the September 2021 30th Annual Capriccio Festival. OPA will present its 14th Annual Piano Festival in October, 2021, which will showcase solo pianist Frederick Moyer, piano trios featuring Randall Hodgkinson, as well as Southern Maine's best young pianists in the annual Student Piano Recital. A few from the roster of pianists over the years are Leslie Amper, Anastasia Antonacos, Jozef DeBeenhouwer, Cathy Fuller, Victor Goldberg, Leslie Hitelman, Randall Hodgkinson, Masanobu Ikemiya, Laura Kargul, Sachiko Kato, George S. Lopez, Irina Nuzova, and Janice Weber.
Next June, OPA will present its 26th Annual Chamber Music Festival, featuring Boston Chamber Music with performances at both the Dunaway Center and the Barn Gallery. Performing ensembles in the past have included Ambrosia Trio, Cascabel Trio, Cassatt String Quartet, DaPonte String Quartet, Eaken Piano Trio, Musica Camerata Montreal, Portland String Quartet, and Zaretsky Trio, among others.
Jazz Concerts have also become a tradition, as OPA has welcomed Jason Anick & the Rhythm Future Quartet, pianist Matt DeChamplain, Occidental Gypsy, the Soggy Po' Boys, pianist Paul Sullivan, and guitarists Frank Vignola & Vinny Raniolo, to name a few.
Country Music has been well represented by the Fiddle Contest, and also by the likes of Joyce Andersen, Isa Burke, Andy Happel & Los Galactacos, Emery Hutchins, Mac McHale, Mark Newton, and Harvey Reid.
OPA also provides a free admission Classic Film Series, screening one film per month from November through May, featuring the best of Hollywood Classics as well as arts films, shown on a full-size screen.
The Dunaway Center in Ogunquit is OPA's home venue, where most of its performances take place. The Committee continues to work with the Town of Ogunquit to improve the performance hall, including new auditorium seating and lighting, new stage floor and curtains. This year, OPA is completing the installation of a brand new lighting system for the stage, in collaboration with technicians from the Ogunquit Playhouse.
The history of OPA begins with the philanthropist Sanford Judson Dunaway, local entrepreneur. In 1974 he gave $250,000 to build the Dunaway Community Center in Ogunquit that bears his name. When he died in 1976, his will directed that a portion of his estate be donated to charitable causes.
In accordance with his wishes, his daughter, Elizabeth Dunaway Burnham, requested that the executors include an additional major contribution to the Town of Ogunquit. The terms of the second gift specified the creation of an endowment fund for the purposes of bringing to Ogunquit high-quality regional and national musical performers, while keeping ticket prices low, – and also stipulated the creation and funding of a new town committee whose sole purpose would be to fulfill the mission of the bequest. The gift and terms were accepted by the Town of Ogunquit; the sum of money was to be safely invested – with the interest to be used by the Committee.
Betty Burnham had long dreamed that Ogunquit could support such a program to add to its attractiveness as a welcoming place for artists, sculptors and summer theatre. Her dream was realized in November 1978, when the Committee for the Performing Arts was formed and began its work, with Betty elected as chairperson. (Later additional funding also came as a gift with similar terms from the disbanded Ogunquit Music Center, John Parella.)
The Famous OPA Steinway Piano, came to the Committee again as a result of Betty Burnham's insight and generosity. She had been a piano student all her life, receiving music degrees from Smith College. She continued piano studies for many years, working with Estelle Broussard of Dunbarton College in Washington, D.C. and William Masselos, noted concert pianist and faculty member at Julliard School of Music in New York City. Betty taught piano for most of her adult life.
Betty was determined that the Committee should own a piano worthy of the world's major pianists. She consulted with New England's most distinguished piano tuner, the late Frank Hanson, and his partner at University Piano Service, the equally renowned piano technician Vincent D'Errico. With funds donated by Betty, Frank and Vincent bought an abused Steinway from a piano dealer, and set about to completely rebuild it.
The piano, a 7'9″Concert Model C with an ebony finish, had rolled off the Steinway production line in Long Island, New York on May 20, 1896, and was sold to M. Steinert & Sons piano company in Boston. Its life between then and its rebuild in 1980 is unknown, but it had certainly seen hard times.
Its restoration by Frank and Vincent brought it back to a top quality concert instrument, with a superb, radiant tone. Then they gave the piano to OPA, matching Betty's gift by donating their rebuilding services entirely. The only caveats from the three donors were that it would be used only for OPA performances, and that Frank and Vinny would continue to take care of its pre-concert tunings and frequent physical maintenance needs throughout the year, again donating their services. And so it was. Vincent continues the tradition, and is currently serving as a member of the Committee. The 125 year-old, glorious Steinway, carefully housed in its own, climate-controlled storage space, continues to win enthusiastic acclaim from both pianists and audiences.
The OPA Committee originally consisted of Elizabeth Dunaway Burnham, Fredrica Hart, Steven Howe, Geraldine Lord and Professor Varette of the UNH Department of Music. Chairpersons over the years have included Elizabeth Dunaway Burnham, John Parella, Jim Seegers, Stuart Nudelman, Patricia Mason, and current co-chairs Patricia Mason and Janel Lundgren.
OPA continues to derive its income from ticket sales, donations, endowment interest, and additional support from the Select Boards, Town Managers, and voters of Ogunquit. The businesses of Ogunquit are also generous with their in-kind provision of goods and services, as are the artists themselves, so many of whom reduce their fees to benefit the Committee's efforts.
The Committee itself has grown over the years along with the performance schedule – from the original five members in 1978 to the current 10 members and 2 alternates. These volunteers handle every phase of the performance season, from the initial scouting and contracting of talent, arranging for artist needs and housing; all promotion and publicity for the season; website maintenance, performance preparation, technical set-up, receptions, and running of the performance itself.
OPA is proud of and grateful to all the devoted committee members and volunteers whose hard work and determination over the years have continuously succeeded in achieving the founders' vision, and the artists who have made the performances of Ogunquit Performing Arts invariably impressive and inspiring – the very best in the performing arts.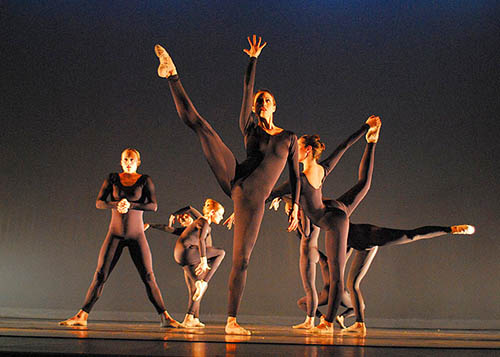 Portland Ballet performs "Bolero" for OPA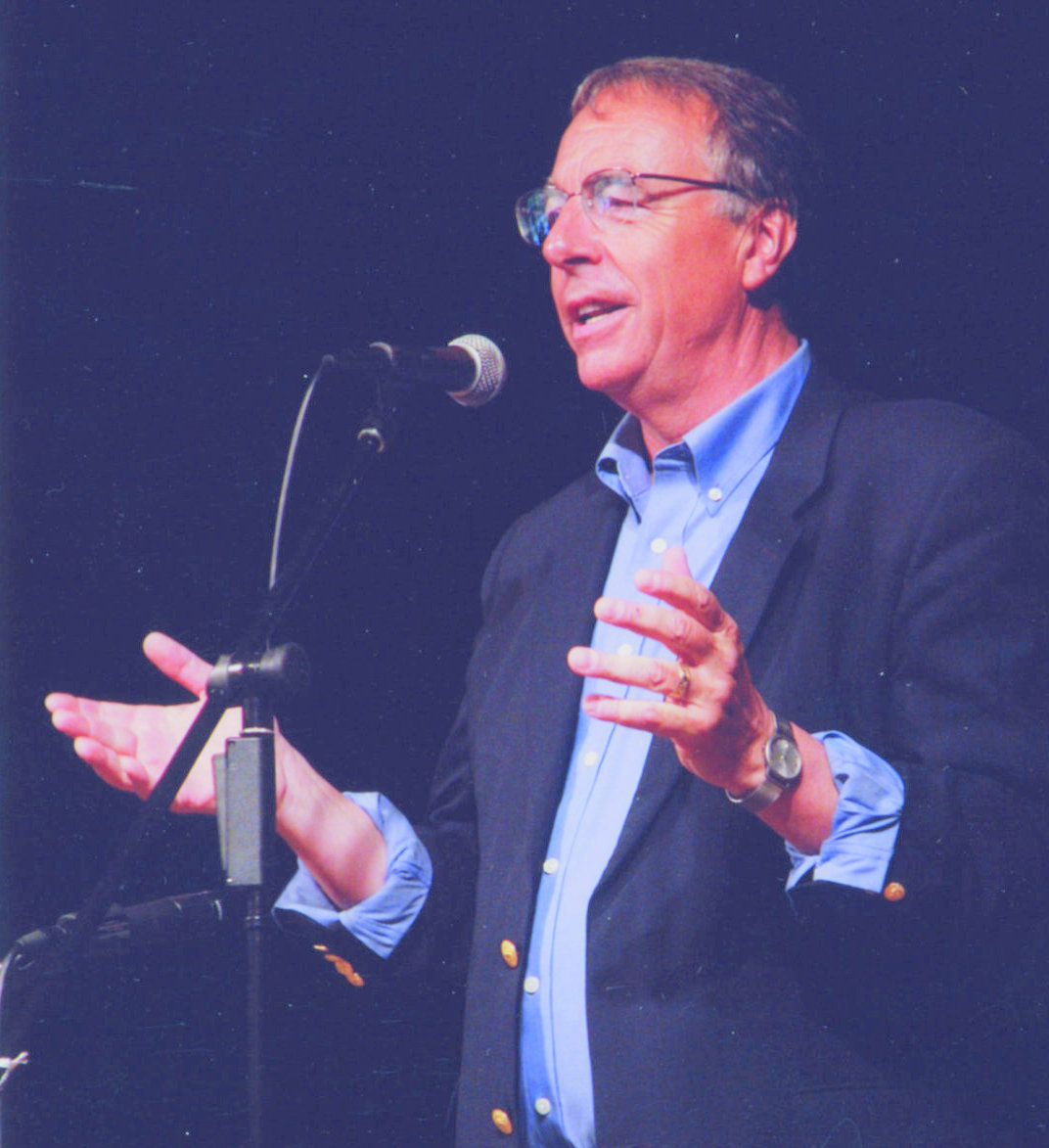 Tim Sample at OPA's 25th Annual Capriccio Festival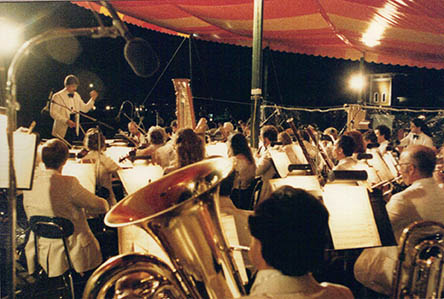 Portland Symphony Orchestra, Beach Pops Concert, Bruce Hangen Conductor Courtesy, Portland Symphony Orchestra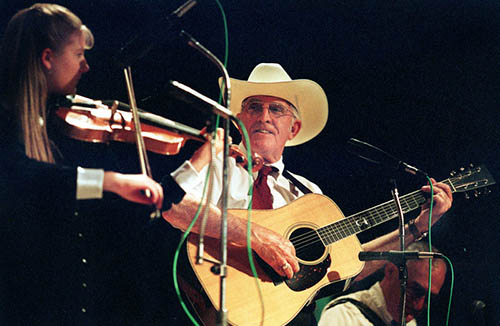 Mac McHale with fiddler Erica Brown, courtesy Portland Press Herald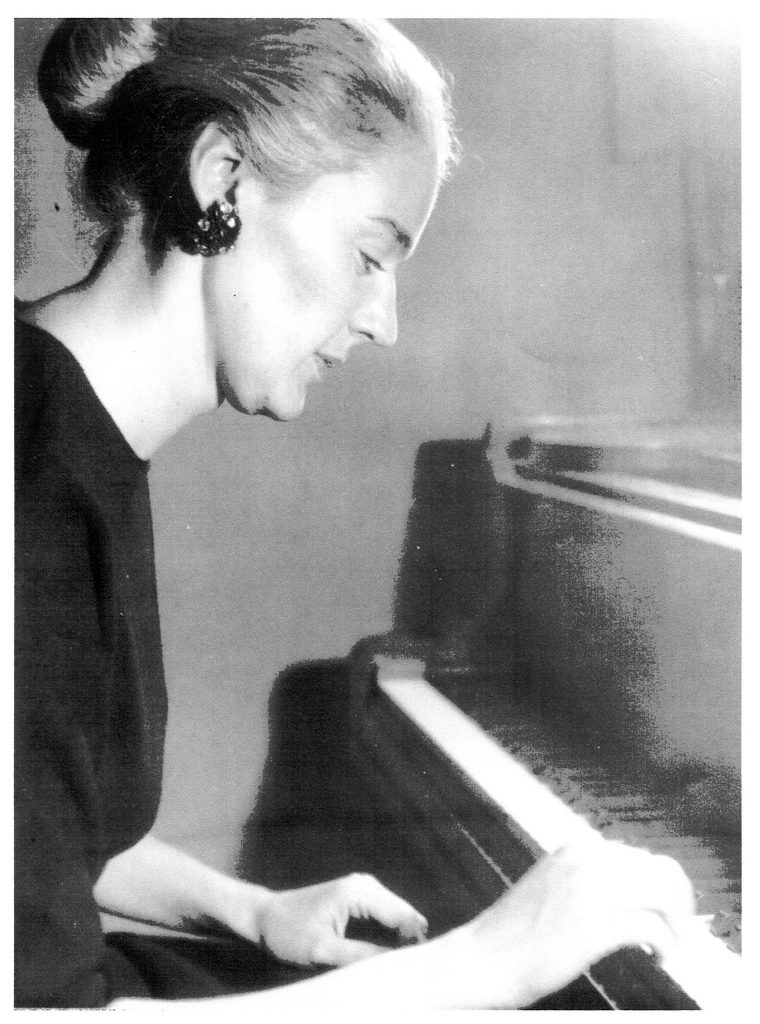 OPA founder, Elizabeth Dunaway Burnham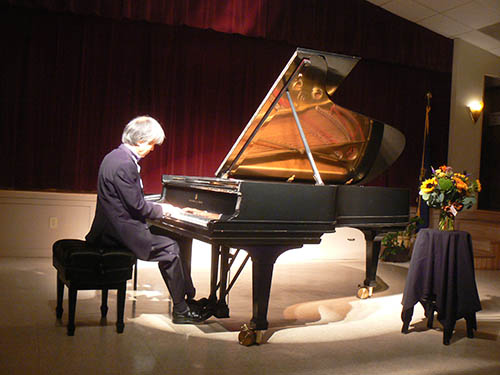 Masanobu Ikemiya and the fabled OPA Steinway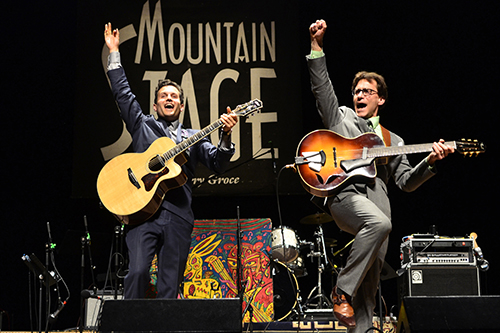 Frank Vignola and Vinny Raniolo rock OPA audiences with stunning virtuoso jazz
The current Committee has  available openings, and welcomes inquiries about membership. 
Such inquiries may be sent to opa@ogunquitperformingarts.org.