The Riverboat Stompers Jazz Band is a seven-piece band specializing in traditional jazz (Dixieland). Their performances feature a strong spontaneous style and capability, as almost everything they do is improvisational. Much of the band's repertoire was written in the period from 1900 to 1935 by the early New Orleans jazz legends.
The band includes banjo, cornet, trombone, tuba, clarinet, piano, and drums. They have enjoyed enthusiastic audiences wherever they play, as their song selection usually includes up-tempo instrumentals and vocals with amusing lyrics. Their shows are typically peppered with commentary both informative and laced with humor.
The original elements of the band started up in 1990 when several local musicians pulled together to play traditional New Orleans-style jazz. Over the initial few years, the group more resembled a pick-up band as numerous musicians rotated through its ranks from gig-to-gig. The mix usually added a second banjo and a vocalist, and was known in the early days as The Classic Jazz Ensemble.
By 1995, the band had developed a musical style of its own and gained a reputation for quality of play and a bandstand humor that audiences found irresistible. The name was upgraded to The Riverboat Stompers, as it was thought this better communicated the lively delivery of the band in concert.
Appearances followed at such venues as the Regatta Bar, a WBZ radio talk show hosted by Dave Maynard, Quincy Market, a WGBH radio jazz show hosted by Ron della Chiesa, Ryles Jazz Club, and repeat invitations to do summer concerts across Eastern Massachusetts. The band has further evolved and continues to please audiences across New England.
Enjoy the music of the Riverboat Stompers here, and join us on May 21st!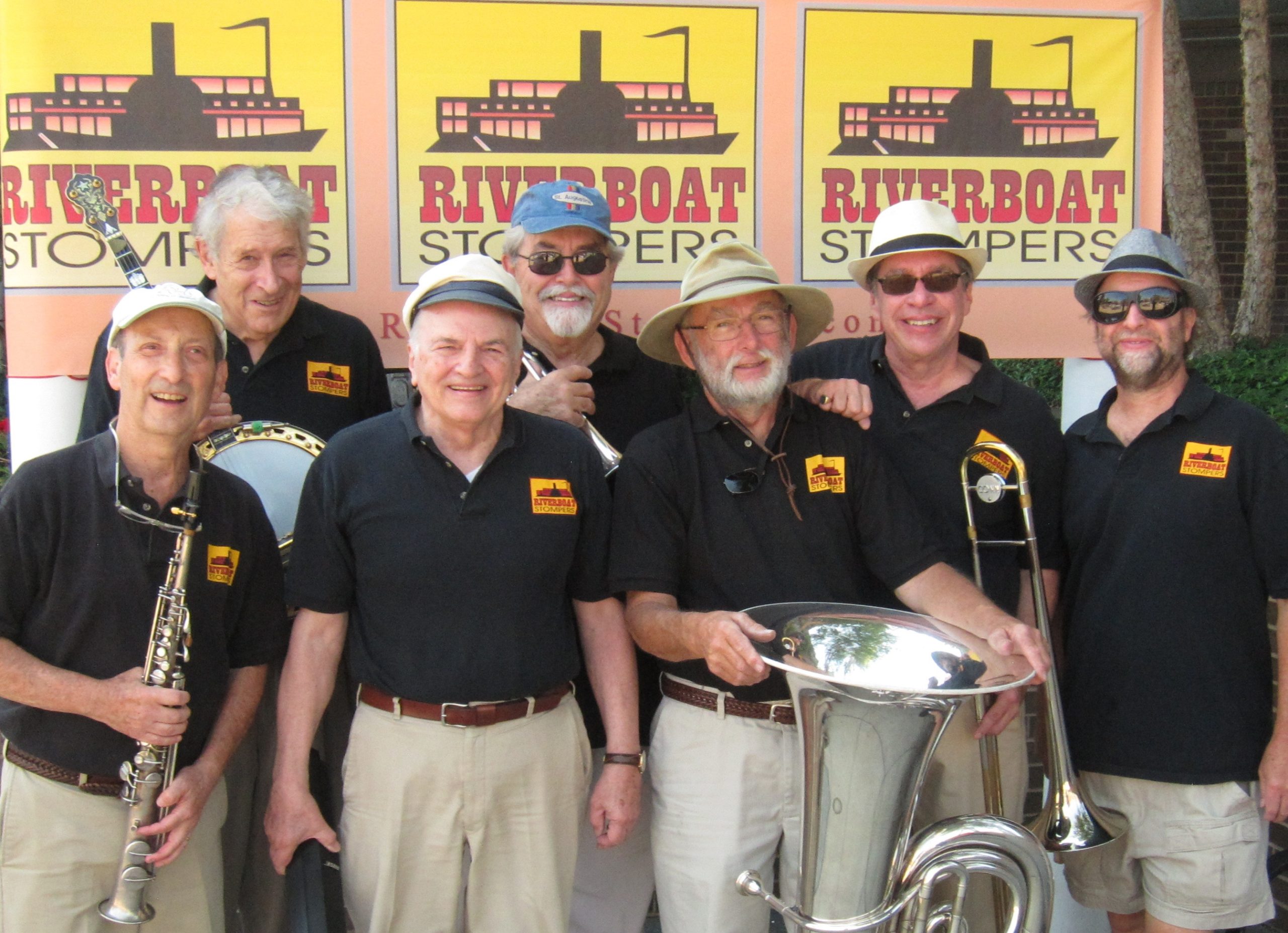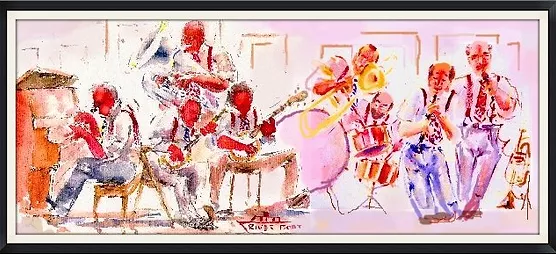 Free Parking for audience members behind the Dunaway Center.
Listen to these fabulous artists at their website listed below.