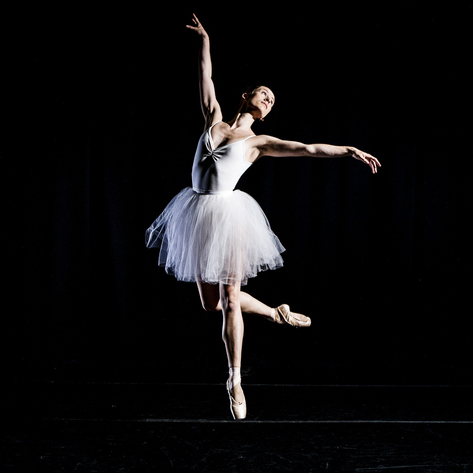 As a holiday treat, dancers from the Portland Ballet will perform excerpts from their production of Tchaikovsky's beloved ballet.  This representation of about a dozen dancers, will appear in full costume in selections from the Ballet's complete production of "The Victorian Nutcracker", (which opens in the Portland area on Dec 17th.)
CHILDREN ARE WELCOME, and may be invited from the audience to chat with the dancers and  try out a few dance steps.   Join us for this Christmas classic, live on stage at the Dunaway Center!
A reception with refreshments will follow the performance. 
TICKETS are $5 per person at the door.   No advance sales.
Following the presentations of his ballets "Swan Lake"  and "Sleeping Beauty",  Tchaikovsky was commissioned by the Direction of the Imperial Opera  to compose a double-bill program featuring both an opera and a ballet. Alexandre Dumas Père's adaptation of the story by E.T.A. Hoffmann was set to music by Tchaikovsky and originally choreographed by Marius Petipa.
In the spring of 1891, while on his way from Moscow to New York – where he was to conduct at the grand opening of Carnegie Hall – Tchaikovsky became acquainted with a new instrument that enchanted him with its "divinely beautiful tone."  Inventd by a noted French instrument maker, Victor Mustel, it had been patented as the "celesta" after its heavenly timbre.  Tchaikovsky arranged to have one sent to Russia in secret, for he was afraid other composers "will get hold of it and use its unusual effects before me.  I expect this new insrument will produce a colossal sensation."
The first concert presentation of "The Nutcracker" in 1892 was a great success, although the ballet itself took considerably longer to take hold.  Over the years, however, the Sugar Plum Fairy, and the music of the celesta to which she danced, has ensured "The Nutcracker" as  the favorite Christmas presentation of ballet companies around the world.
Steeped in tradition, Portland Ballet's annual production of "The Victorian Nutcracker" recreates the interiors of  Victoria Mansion and interprets Tchaikovsky's score through the stories of Portland's nineteenth-century families. This audience favorite is unique among Nutcracker performances across the nation and continues to be a mainstay of Portland's winter arts season.