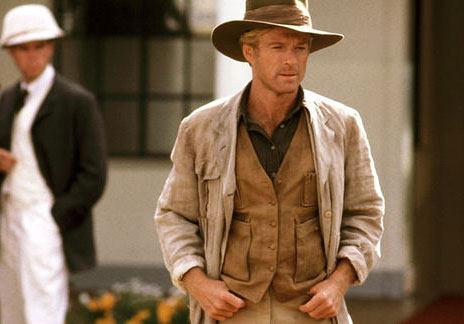 Out of Africa is a 1985 American epic romantic drama film directed and produced by Sydney Pollack, and starring Robert Redford and Meryl Streep. The film is based loosely on the autobiographical book Out of Africa written by Isak Dinesen, which was published in 1937, with additional material from Dinesen's book Shadows on the Grass and other sources. The book was adapted into a screenplay by the writer Kurt Luedtke, and filmed in 1984.
The film tells the autobiographical tale of Baroness Karen Blixen (Dinesen's true name), portrayed by Streep, and her time spent on a coffee plantation in East Africa in the early twentieth century. Blixen, in the film, marries Baron Bror Blixen-Finecke (Klaus Maria Brandauer) and moves with him to Africa. The marriage is most unsatisfactory as he is a womanizer who eventually leaves her to take care of the plantation on her own. The Baroness meets a hunter named Denys (Redford), and the two begin an idyllic love affair.
The idea of adapting the Dinesen's memoirs to the screen had been thrown around for decades before the project was finally picked up by Universal Studios. (Orson Welles and David Lean had both considered making the film, and Nicholas Roeg thought about making the film with Julie Christie starring as Karen.) Sydney Pollack was the one to produce the film in the 1980s, along with directing it.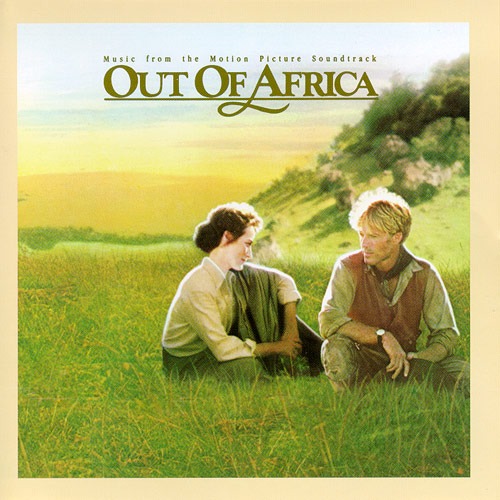 Out of Africa was filmed on location in Africa using descendants of several people of the Kikuyu tribe who are named in the book, including the grandson of chief Kinyanjui who played his grandfather. Much of it was filmed in the Langata area near the actual Ngong Hills outside Nairobi. As Karen's farmhouse was at the time of filming a part of a local nursing school, the filming took place in her nearby first house "Mbogani", which is a dairy today. Her actual house, known as "Mbagathi" is now the Karen Blixen Museum. A substantial part of the filming took place in the Scott house and in a recreation of 1910s Nairobi built in an area of unoccupied land in Langata.
The film won 7 Academy Awards, including Best Picture, Best Director (Sydney Pollack), Best Art Direction, Best Cinematography, Best Adapted Screenplay, Best Original Score, and Best Sound.