21st ANNUAL CHAMBER MUSIC FESTIVAL
The Ogunquit Performing Arts 21st Annual Chamber Music Festival includes Boston Chamber Music on Friday, June 5 and The Cascabel Piano Trio on Saturday, June 6
Friday, June 5: Ogunquit's favorite Boston Chamber Music returns for its 16th year of opening the Festival. Clarinetist and Artistic Director Thomas Hill continues to bring together the finest ensembles for this concert, this year featuring mezzo-soprano, flute, and piano performing the works of Mozart, Heiss, Trimble, Ravel, and Saint-Saëns.
Since the inception of Ogunquit Performing Art's Chamber Music Festival in June of 1998, there have been, in all but two of the intervening years, appearances of an ensemble offered under the rubric Boston Chamber Music. In reality, the only annual consistent artist-members of that 'ensemble' have been pianist, Randall Hodgkinson and clarinetist Thomas Hill — who has acted as the artistic director of the presentations.    The concerts' participants, however, have been drawn heavily (though not exclusively) from guest-artist forces derived from the acclaimed Boston Chamber Music Society (of which Mr. Hodgkinson and Mr. Hill were founding members) and also members of the Boston Philharmonic of which Mr. Hill is principal clarinetist.
This year's ensemble will include Mr. Hill, Mr. Hodgkinson, Kathleen Boyd, flutist, and D'Anna Fortunato, Mezzo-soprano.
THE PROGRAM:
Parto parto ma tu ben mio soprano from La Clemenza di Tito by Wolfgang Amadeus Mozart;
La Flûte Enchantée for soprano, flute and piano by Maurice Ravel;
Une Flûte Invisible for soprano, flute and piano by Camille Saint-Saëns;
Sonata in g minor for flute and keyboard by Johann Sebastian Bach;
Four Fragments from the Canterbury Tales for soprano, flute, clarinet and keyboard by Lester Trimble;
Five Songs from James Joyce by James Joyce for soprano, clarinet and piano by the eminent Boston composer, John Heiss. Mr. Heiss expected to be present in the audience.
Sonata for Clarinet and Piano by Leonard Bernstein
Principal Clarinetist of The Boston Philharmonic since 1992, THOMAS HILL was also founding clarinetist of the acclaimed Boston Chamber Music Society and a member of that ensemble from 1983 until 2010. He has appeared on innumerable concert and festival series, and has been widely engaged as soloist and ensemble performer under a variety of auspices since the beginning of his career in New York and Los Angeles.
Mr. Hill has also served as principal clarinetist of The New Haven Symphony, The Long Beach Symphony, The Handel and Haydn Society Orchestra of Boston, The Mainly Mozart Festival Orchestra, The San Diego Symphony, and The Cascade Festival Orchestra in Oregon. He has appeared with both The Boston Symphony and The Boston Pops.
"Hill's performance was what we've come to expect from him –- beautifully controlled, technically strong, imaginative and musical." The Boston Globe.
…"among the best clarinetists anywhere."   The Boston Musical Intelligencer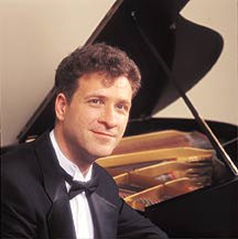 RANDALL HODGKINSON, pianist, has achieved recognition as a winner of the International American Music Competition for pianists sponsored by the the Rockefeller Foundation. He has appeared frequently as soloist and chamber music artist in festivals throughout the United States, and as a featured soloist with major orchestras including those of Philadelphia, Atlanta, Buffalo, the American Symphony, the Orchestra of Illinois and abroad in Italy and Iceland. His solo debut with the Boston Symphony Orchestra was presented both in Boston and at Carnegie Hall.
Mr. Hodgkinson studied at The Curtis Institute and the New England Conservatory. He has been an artist member of the Boston Chamber Music Society since 1983. While a member of Boston Musica Viva, he performed throughout the U.S. and Europe.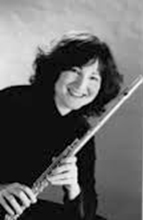 Flutist KATHLEEN BOYD performs actively in Boston and throughout New England. She is the principal flutist of the Boston Philharmonic and Symphony New Hampshire. In addition, she is a member of the Rhode Island Philharmonic, and has performed frequently and toured nationally with the Boston Pops Esplanade Orchestra.
Performances include the Boston Symphony and Boston Pops Orchestras, Portland Symphony, Alea III, Pro Arte Chamber Orchestra, Landmarks Orchestra, Emmanuel Music, Cantata Singers, New Hampshire, Albany, Granite State orchestras and others. She has participated in the Festivals at Tanglewood, Bach Aria, Grand Teton, Sandpoint, Monadnock, Operafestival di Roma, Newport, RI, VentiCordi in Kennebunkport, ME and the Bach Festival in North Conway, NH.
Grammy nominated mezzo soprano, D'ANNA FORTUNATO,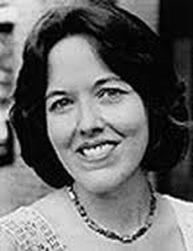 is widely considered to be one of America's premier Concert/Oratorio singers, while having established herself as a respected Operatic Artist as well. She has been a repeat soloist with North America's finest Choral Organizations and Bach Festivals (Bach Aria Group member for 12 years and the Mezzo-Soprano Annual Soloist with the American Schubert Institute from 1991-2005).   She has appeared as a soloist in concerts with top major symphony orchestras, including the New York Philharmonic, The Boston Symphony, the Philadelphia Orchestra, the St. Paul Chamber Orchestra, the San Francisco Symphony, the New Japan Philharmonic, Ottawa's National Arts Center Orchestra, and the orchestras of Dallas, Houston, Minnesota, Cleveland, Rochester, and New Jersey.