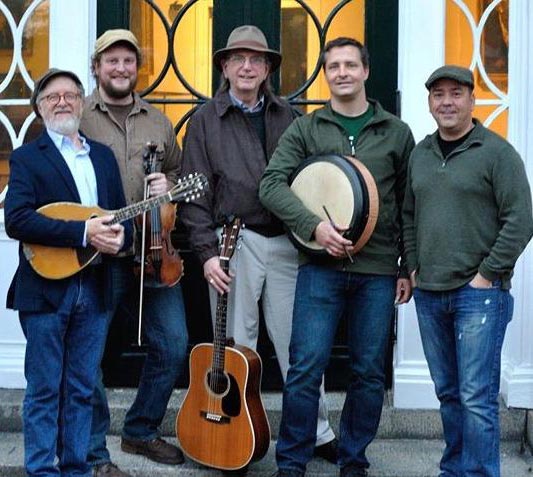 Bringing fresh energy to traditional Celtic music, Jordan Tirrell-Wysocki is an award-winning New Hampshire-based fiddler/singer who has been performing professionally for over two decades. He has toured nationally with bands in various genres, performed across Ireland, and released multiple recordings of Celtic music that can be heard on radio stations in Ireland and Scotland as well as around New England. He is also an Emmy®-nominated composer who has written soundtracks for audiobooks and television and appeared as a guest on over 75 albums. His lifelong passion for history helps bring to life the traditional music around which he built his career.
Putting a fresh spin on traditional Irish music, the Jordan Tirrell-Wysocki Trio delivers and dynamic show full of foot-stompin' fiddle tunes and classic sing-alongs. Fiddler Jordan Tirrell-Wysocki is joined by fellow New Hampshire natives Matt Jensen on guitar and Chris Noyes on upright bass. Their shows blend traditional Celtic music with their own original material, drawing on multiple genres to produce a unique sound. For their performance at OPA, Jordan brings with him an all-star group of 5 musicians, including members of the Trio.
Jordan was first recognized as part of New Hampshire's musical culture at the age of 12, when he was the youngest member of the delegation representing the state at The Smithsonian Folklife Festival. He grew up on a combination of contra dances and Celtic music, releasing multiple recordings and performing regularly at dances, parties and even governor's inaugurations until leaving for college in Middlebury, VT. After graduating, Jordan spent time in both New York City and Ireland, exploring musical possibilities and honing his craft. He then began to carve out a career for himself back home in NH, working with multiple rock bands while continuing to develop his unique approach to traditional Celtic music.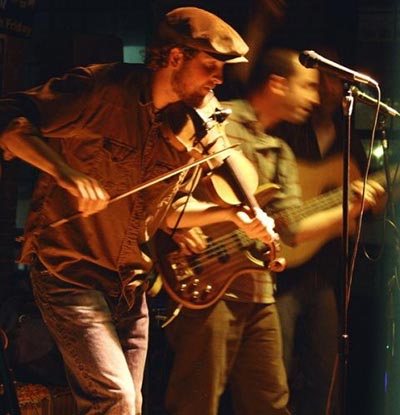 In 2012 Jordan released Into The Cold, an all-original record drawing on multiple genres held together by the thread of Celtic fiddle melodies. The record has been described as "hauntingly beautiful" and "an instrumental coming-of-age story." Shortly after the release, he formed The Jordan TW Trio by recruiting Matthew Jensen and Chris Noyes, from Into The Cold, to perform with him around New England. In 2013 New Hampshire's Traditional Arts Council named him a Master Artist. In 2015, the trio released their first record, Return To The Castle, which represents a return to more traditional roots. While it incorporates several fresh original pieces, the entirely acoustic, instrumental record is stacked with traditional favorites ranging from haunting waltzes to foot-stomping reels and was described as "bright, crisp and energetic" by The Boston Irish Reporter. The trio released their first live album, Live At CedarHouse, in July of 2018, earning the praise "brilliant interpretations of Celtic standards" from Bill Copeland Music News and heavily featuring their vocals for the first time.
In 2016, The NH Humanities Council added Jordan to their presenters roster with his program, "Songs of Emigration: Storytelling through traditional Irish music." Since then he has brought the educational program to over 45 libraries, historical societies and community centers around the state.
After producing a feature piece on Jordan, WMUR's New Hampshire Chronicle commissioned him to compose and produce a new theme music package for their nightly show. Once the music was developed Jordan recruited an all-star team of musicians to record it, including the members of his trio. The new music debuted in the fall of 2018, along with a music video featuring the band, produced by WMUR. Both music and video received 2019 New England Emmy® nominations.
Listen to Jordan