JAZZ GUITARISTS FRANK VIGNOLA AND VINNY RANIOLO
Friday, September 9, 2016, at 8:00 pm
Dunaway Center, 23 School Street, Ogunquit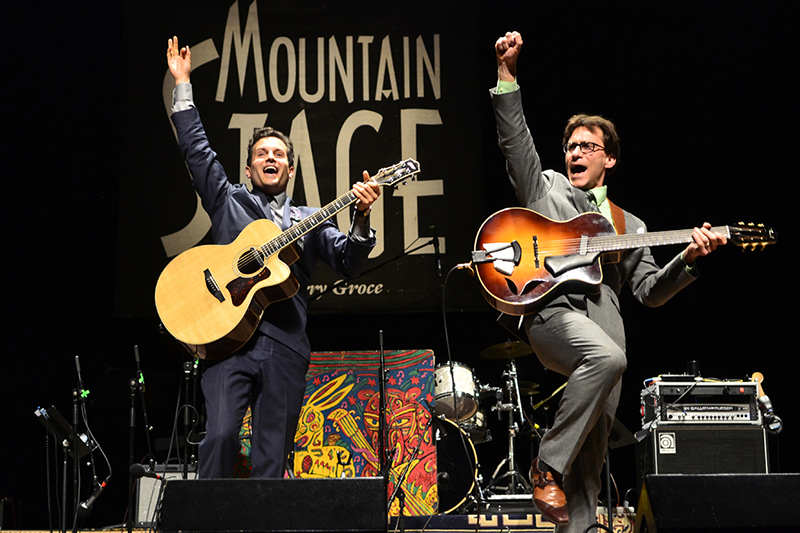 Virtuoso guitarists Frank Vignola and Vinny Raniolo have received international acclaim for their thrilling performances before cheering audiences.
Frank Vignola is one of the most extraordinary guitarists performing before the public today. His stunning virtuosity has made him the guitarist of choice for many of the world's top musicians, including Ringo Starr, Madonna, Donald Fagen, Wynton Marsalis, Tommy Emmanuel, the Boston Pops, the New York Pops, and guitar legend Les Paul, who named Vignola to his "Five Most Admired Guitarists List" for the Wall Street Journal. Vignola's jaw dropping technique explains why the New York Times deemed him "one of the brightest stars of the guitar".
Vinny Raniolo is best known for his accompanying skills and is a very high demand rhythm guitarist. His dynamic playing with Frank Vignola has taken him to 14 countries on 3 continents, in performances in some of the world's most illustrious venues, including the Sydney Opera House in Australia, the Palace of Fine Arts in San Francisco, New York's Lincoln Center, and the world's oldest indoor concert hall, Teatro Olimpico in Vicenza, Italy.
TICKETS are $18 in advance; $20 at the door; $5 student, and may be purchased on this website.  Tickets are also available at the Dunaway Center, Ogunquit Camera Shop, Ogunquit Welcome Center, and Ogunquit Playhouse Downtown Box Office beginning August 5th  until 24 hours prior to the concert.