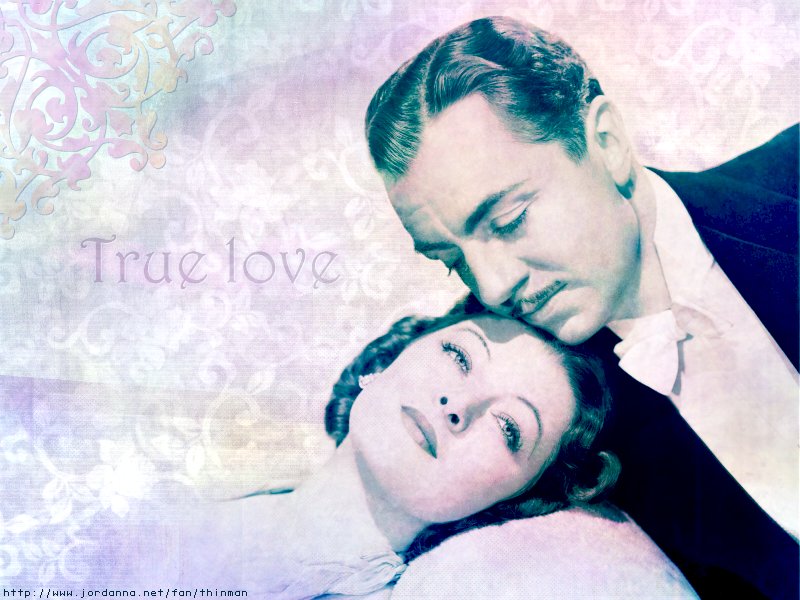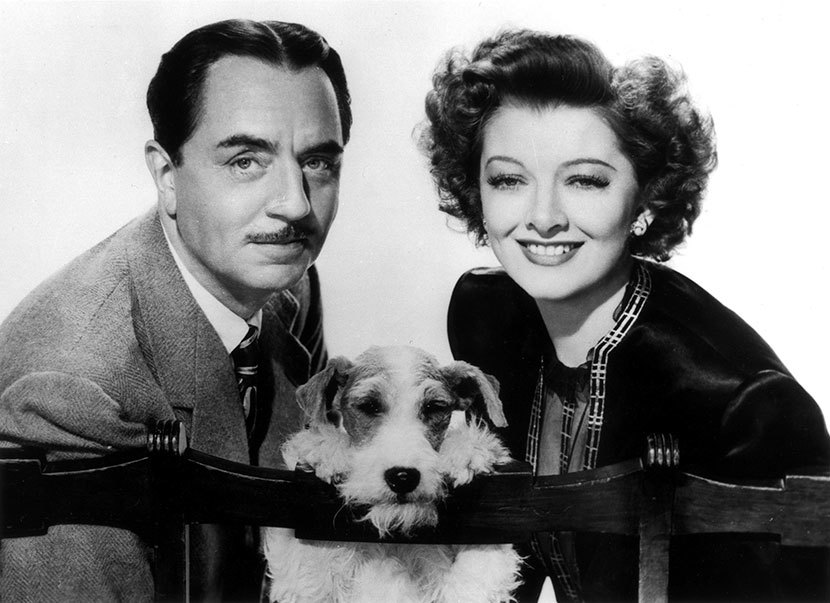 This 1934 American pre-Code comedy-mystery was based on the novel of the same name by Dashiell Hammett. but the murder mystery around which the plot turns is relatively unimportant to the movie's focus and its enduring appeal. What makes the film so entertaining is not the unraveling of the murder but the movie's central relationship of Nora and Nick Charles, one that redefined the screen depiction of marriage.  William Powell and Myrna Loy developed a bantering screen chemistry of charming, lighthearted repartee as the basis for the dynamic husband-and-wife detective team.  The film was a huge hit, followed by five equally successful sequels.
It's impossible now to imagine anyone in the roles of Nora and Nick Charles but Myrna Loy and William Powell. Their on-screen chemistry was so vibrant that the public came to believe the two were married in real life.
Audiences adored "The Thin Man," and so did critics. It was a huge hit, and turned around the careers of Powell and Loy. The film earned Academy Award nominations for Best Picture, Best Actor, Best Director, and Best Adapted Screenplay.
Myrna Loy was one of Hollywood's most popular actresses of the late 1930s and maintained that stardom for decades.  Originally typecast in exotic roles, often as a vamp, she achieved stardom following her portrayal of Nora Charles in "The Thin Man" series of 6 films, confiming her as an enduring favorite of movie audiences around the country.
During World War II, Loy devoted her time working with the Red Cross, and toured frequently to raise funds for the war efforts.  She was so fiercely outspoken against Adolf Hitler that her name was added to his "hit list."
Resuming a successful film and stage career in the 1950's, Loy also assumed an influential role as co-chairman of the Advisory Council of the National Committee Against Discrimination in Housing, and served as a member of the U.S. National Commission for UNESCO.  She continued as an actress through the 1980's, and received multiple major awards and honors.