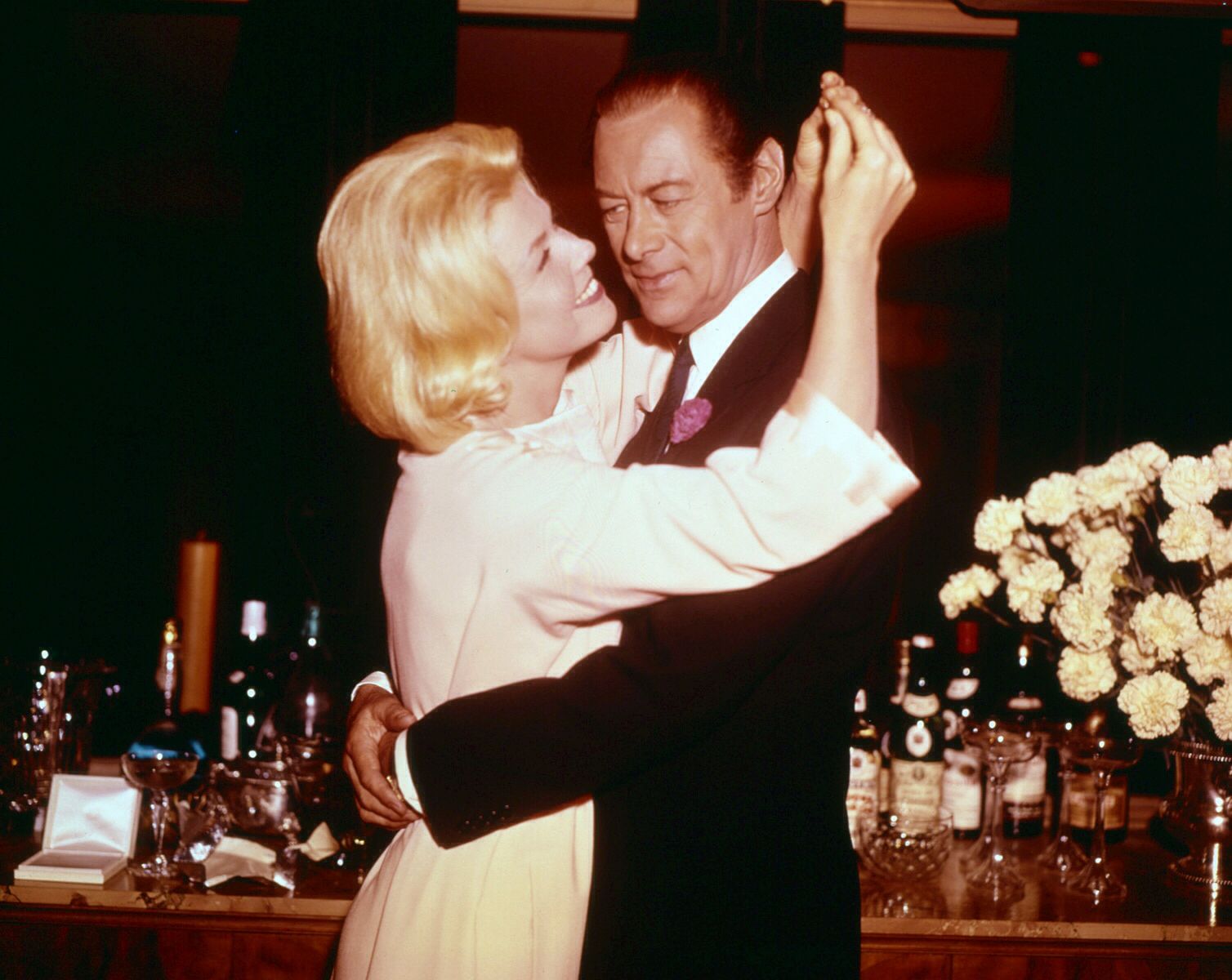 Myrna Loy assumes a supporting role in this 1960 suspense mystery, beautifully filmed in London, and starring Doris Day and Rex Harrison.  When the American wife (Day) of a wealthy London-based financier (Harrison) starts receiving frightening phone calls, she believes her life is in danger, but when she protests to her family following a near-fatal accident, they and the police doubt her claims and even her sanity.  Portraying Day's wealthy and free-spirited aunt, Loy brings both sparkle and stability to the film.  She is one of the few we do not suspect in the star-studded cast, which includes John Gavin, Herbert Marshall, Roddy McDowall, and Hermione Baddeley.
Directed by David Miller, "Midnight Lace" is a consistently entertaining thriller, as the tension escalates in Hitchcock style.  In her autobiography, Doris Day stated that she found her role so "painful and upsetting" that she  collapsed after one extended scene of hysterical terror, causing producer Ross Hunter to shut down production briefly.  She vowed to never make another thriller after this movie, claiming it emotionally drained her. She stayed true to her word. Until her retirement eight years later, the only movies she made were comedies.
Myrna Loy, however, had a much less stressful experience and recalled the filming in her autobiography, Myrna Loy: Being and Becoming: "I have nothing but the best to say about Doris Day. She was wonderful to me, really lovely…"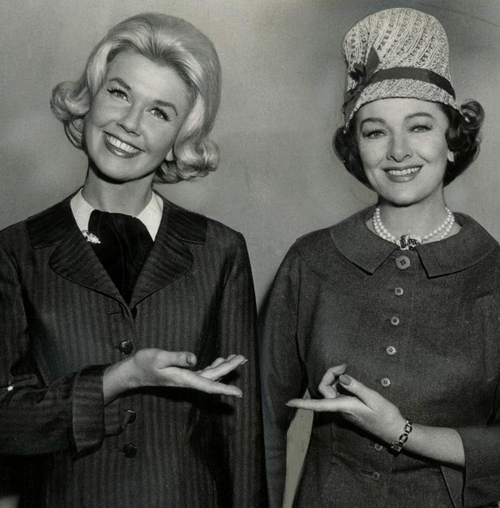 Myrna Loy was one of Hollywood's most popular actresses of the late 1930s and maintained that stardom for decades.  Originally typecast in exotic roles, often as a vamp, she achieved stardom following her portrayal of Nora Charles in "The Thin Man" series of 6 films, confiming her as an enduring favorite of movie audiences around the country.
During World War II, Loy devoted her time working with the Red Cross, and toured frequently to raise funds for the war efforts.  She was so fiercely outspoken against Adolf Hitler that her name was added to his "hit list."
Resuming a successful film and stage career in the 1950's, Loy also assumed an influential role as co-chairman of the Advisory Council of the National Committee Against Discrimination in Housing, and served as a member of the U.S. National Commission for UNESCO.  She continued as an actress through the 1980's, and received multiple major awards and honors.