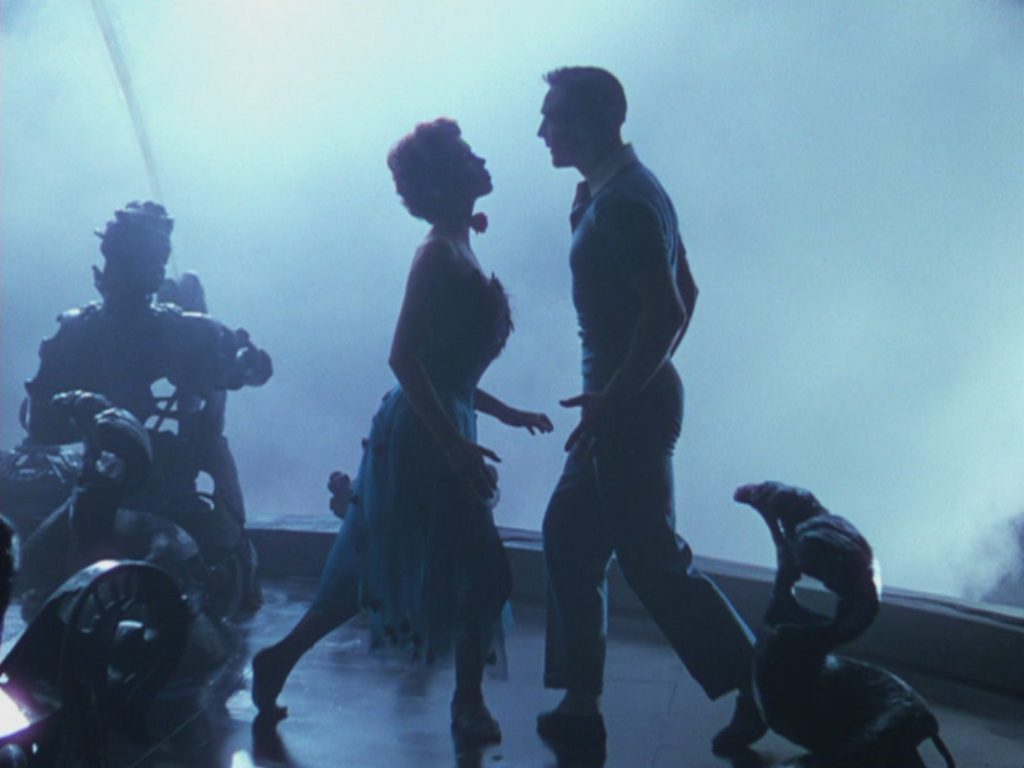 An American in Paris, released in 1951, stars Gene Kelly, Leslie Caron and the city of Paris. This music, dance and ballet extravaganza, also features supporting actors Oscar Levant, Georges Guetary and Nina Foch.
The plot is the least important aspect of the production. Set in post-war Paris, this simple story of love won, love lost, and love won again, finds two friends (a struggling painter (Kelly) and a night club singer (Guetary) vying for the love of the same woman (Caron), accompanied by the caustic commentary of a third friend, a perennial piano student (Levant).  However, this story serves primarily as the backdrop for Kelly's fabulous dance sequences, Gershwin songs, (most importantly his jazz influenced orchestral piece first performed in 1928), its creative set locations around everyday Paris, and its closing ballet. The poignant eighteen-minute closing ballet sequence symbolizes through interpretive dance, the entire courtship of Kelly and Caron, with sets and costumes referencing French painters including Dufy, Renoir, Utrillo, Rousseau and Toulouse-Lautrec. It is the climax of the film, and cost the studio approximately $450,000 to produce.
Directed by Vincent Minnelli, story and screenplay by Alan Jay Lerner, the movie racked up multiple Oscars: Best Picture, as well as multiple awards in the major technical categories of Choreography, Cinematography, Best Screenplay, and Best Score.