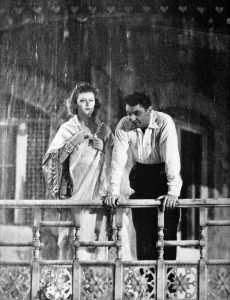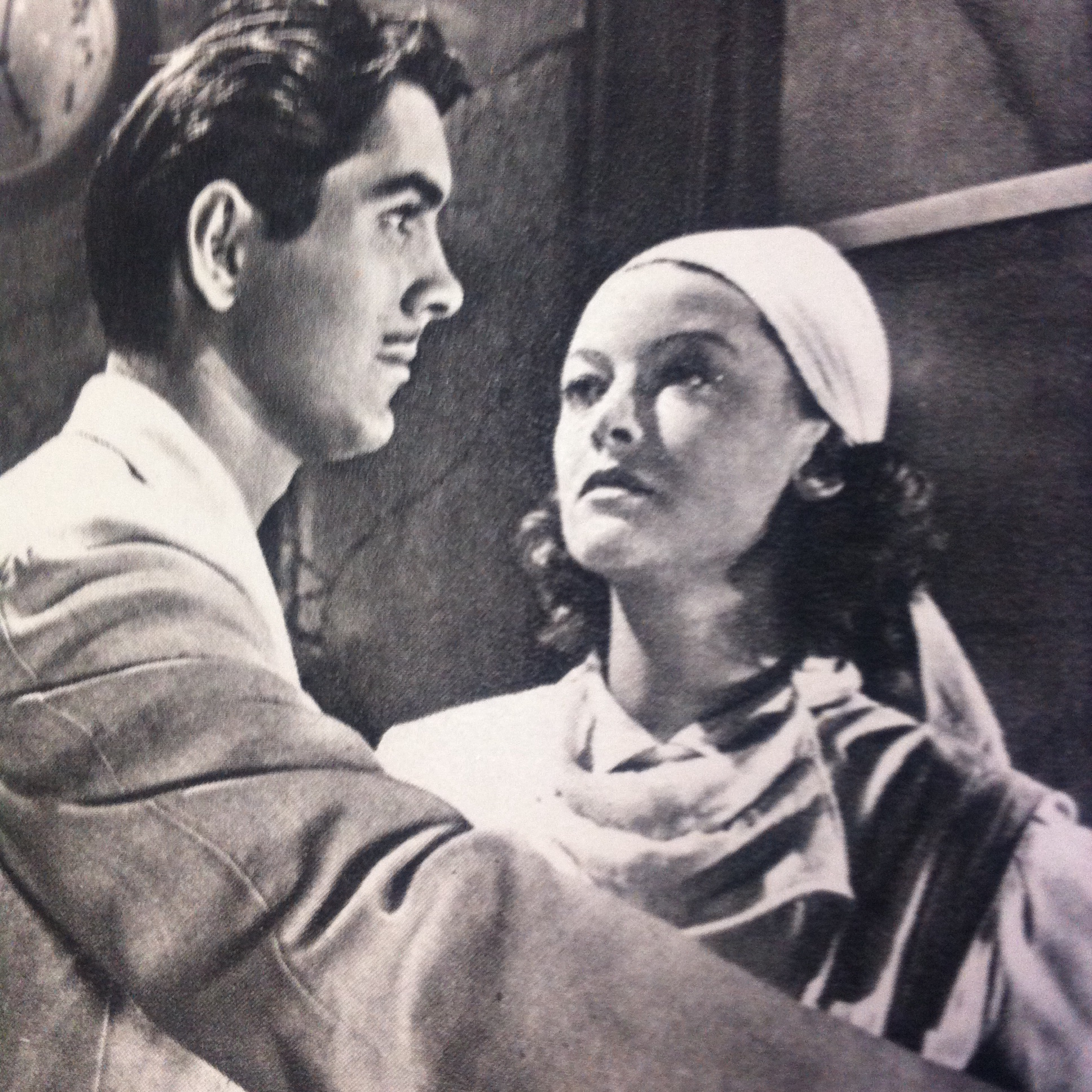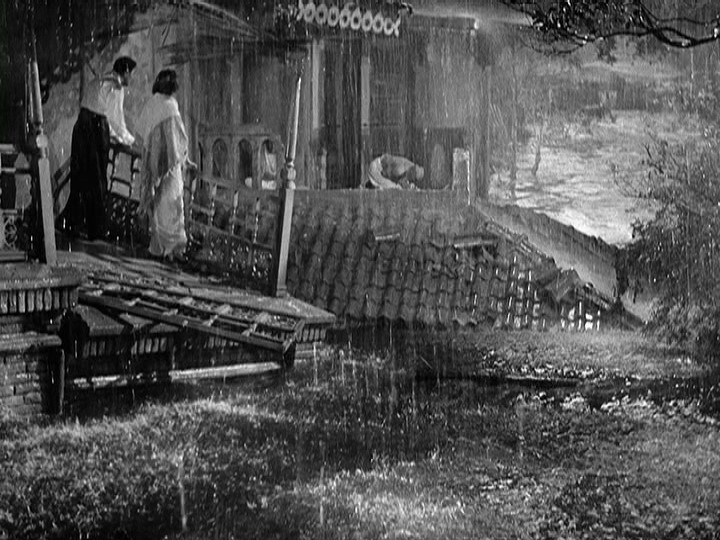 A lavish and expensive prestige picture, and based on a critically acclaimed novel by Louis Bromfield, "The Rains Came" (1939) stars Tyrone Power as an Indian doctor in the mythical city of Ranchipur, India. He begins an affair with a married British noblewoman (Myrna Loy) until all lives are changed by a massive earthquake and flood. Myrna Loy delivers one her most sensitive and in-depth dramatic performances, achieving another career break-through.
The film co-stars George Brent and features a strong cast of supporting players,  including  Maria Ouspenskaya, Henry Travers, Jane Darwell, H.B. Warner and Nigel Bruce.  Loy was hired on loanout from another studio for "The Rains Came" after every top actress in town had campaigned for the part.  During the filming, author Bromfield said to her, "I think you're giving the best performance of your career."
The most significant co-star was probably the special effects, which won the first-ever Oscar® in that category.  For the flood and earthquake scenes, 350 grips, carpenters and other laborers worked for more than a month on these sequences. To create the effects in the flood scenes, a tank holding approximately 50,000 gallons of water was erected on a studio soundstage.  Cinematographer Arthur Miller recalled, "You never saw such water in your life! Brent and the others took a hell of a beating on the picture. There was one scene when Nigel Bruce and his manservant were on the landing of their house and the water rushed in and 'drowned' them in one shot, without a cut. And in fact the actors actually took the full force of that, and even had bits of the set flying around them…."
Myrna Loy was one of Hollywood's most popular actresses of the late 1930s and maintained that stardom for decades.  Originally typecast in exotic roles, often as a vamp, she achieved stardom following her portrayal of Nora Charles in "The Thin Man" series of 6 films, confiming her as an enduring favorite of movie audiences around the country.
During World War II, Loy devoted her time working with the Red Cross, and toured frequently to raise funds for the war efforts.  She was so fiercely outspoken against Adolf Hitler that her name was added to his "hit list."
Resuming a successful film and stage career in the 1950's, Loy also assumed an influential role as co-chairman of the Advisory Council of the National Committee Against Discrimination in Housing, and served as a member of the U.S. National Commission for UNESCO.  She continued as an actress through the 1980's, and received multiple major awards and honors.