Gentlemen Prefer Blondes is a 1953 American musical comedy film based on the 1949 stage musical of the same name. It was directed by Howard Hawks and stars Jane Russell and Marilyn Monroe, with Charles Coburn, Elliott Reid, Tommy Noonan, George Winslow, Taylor Holmes and Norma Varden in supporting roles.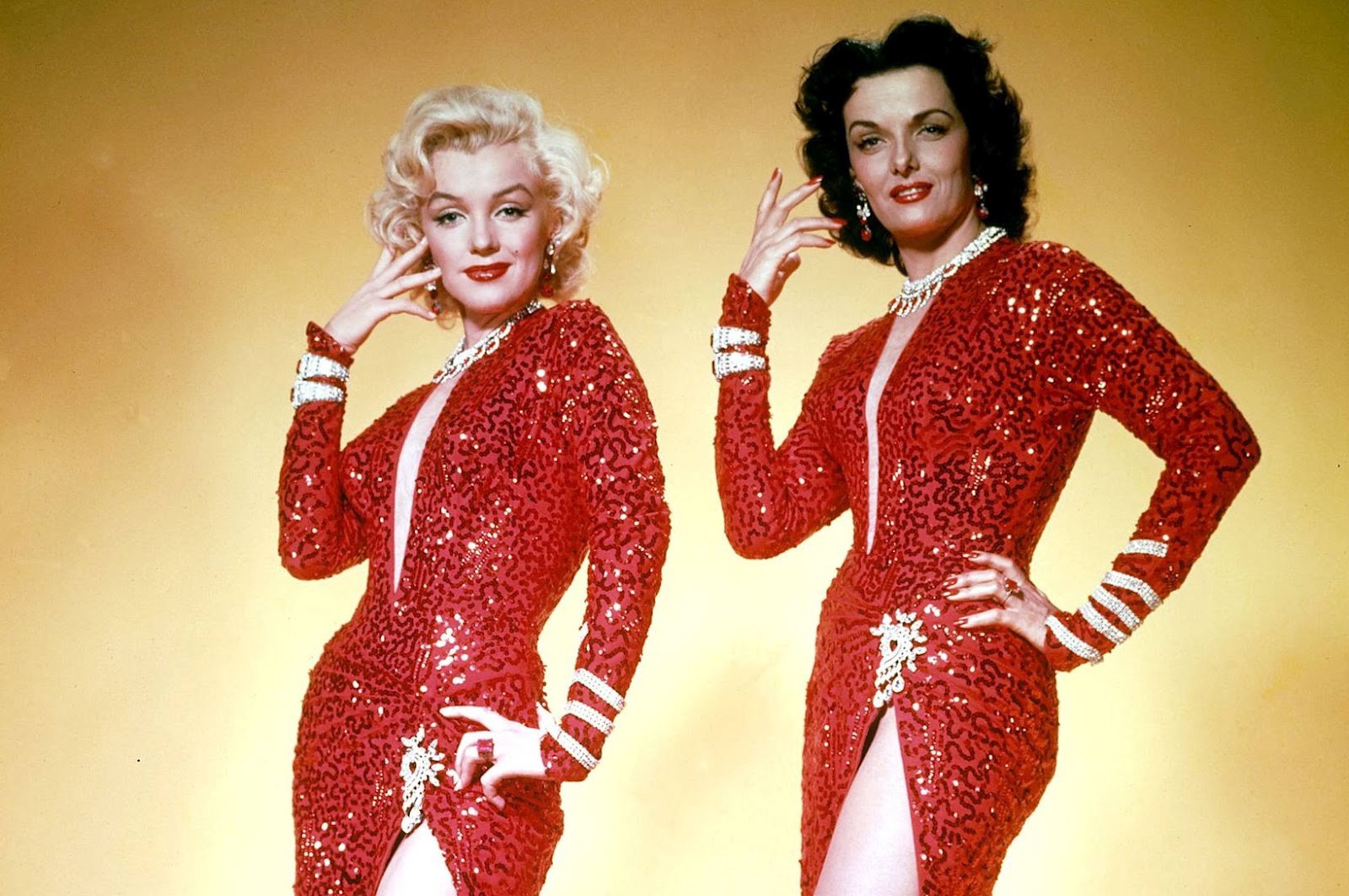 The film is filled with comedic situations and musical numbers, choreographed by Jack Cole, while the music was written by Hoagy Carmichael, Harold Adamson, Jule Styne and Leo Robin. The songs by Styne and Robin are from the Broadway show, while the songs by Carmichael and Adamson were written especially for the film. Despite the film's title, Monroe was paid her usual contract salary of $500 a week, while Russell, then the better known actress, earned $200,000.
While Russell's down-to-earth, sharp wit has been observed by most critics, it was Monroe's turn as the gold-digging Lorelei Lee for which the film is often remembered.[4] Monroe's rendition of the song "Diamonds Are a Girl's Best Friend" and her pink dress are considered iconic, and the performance has inspired homages by Madonna, Beyoncé, Geri Halliwell, Kylie Minogue, Nicole Kidman, Margot Robbie, Anna Nicole Smith, Christina Aguilera, Ariana Grande, and James Franco.
Born Norma Jeane Mortenson (June 1, 1926 – August 4, 1962), Marilyn Monroe spent most of her childhood in foster homes and an orphanage. Famous for playing comedic characters, she became one of the most popular sex symbols of the 1950s and early 1960s and was emblematic of the era's sexual revolution. She was a top-billed actress for only a decade, but her films grossed $200 million (equivalent to $2 billion in 2020) by the time of her death in 1962. Long after her death, Monroe remains a major icon of pop culture.