Laura (1944) is one of the most stylish, elegant, moody, and witty classic film noirs ever made with an ensemble cast of characters.

Manhattan detective Mark McPherson (Dana Andrews) investigates the murder of Madison Avenue executive Laura Hunt (Gene Tierney) in her fashionable apartment. Pursuing her murderer, McPherson quizzes Laura's arrogant best friend, gossip columnist Waldo Lydecker (Clifton Webb), and her comparatively mild fiancé, Shelby Carpenter (Vincent Price). As the detective grows obsessed with the case, he finds himself falling in love with the dead woman. The stunning cast also includes Judith Anderson and Dorothy Adams.
Laura is characterized by shadowy, dream-like, high-contrast black and white cinematography, and taut, smart dialogue in a quick succession of scenes. It presents the recognizably poignant and haunting 'Laura' signature theme music, and a decadent and morally-corrupt group of upper-class society types. Almost all of the main protagonists in the entertaining mystery are treated as suspects for a down-to-earth detective.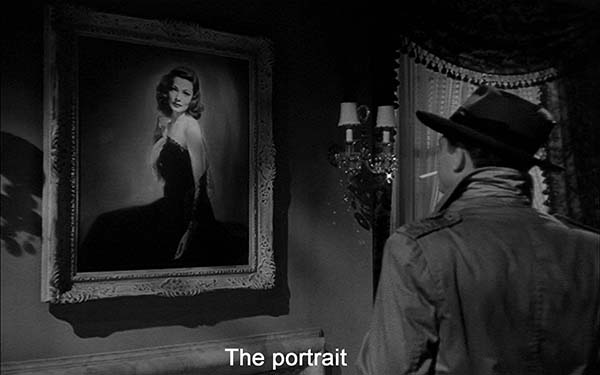 Producer Otto Preminger ultimately ended up directing the film, after filming was begun by Rouben Mamoulian. With the first two weeks of work having to be scrapped, Preminger began his directing job with a purposeful vengeance. He threw out everything Rouben Mamoulian had done including the costumes, sets and even the cinematographer. Preminger's film falls under the category of romantic, melodramatic detective thriller. It might also be called a psychological study of deviant, kinky obsession, because almost everyone in the cast loves the title character – Laura.

Vincent Price once asked Preminger why he thought he was able to do a better job on the film than Rouben Mamoulian. "Rouben only knows nice people," replied Preminger, "I understand the characters in 'Laura'. They're all heels, just like my friends."

According to Gene Tierney's husband, famed fashion designer Oleg Cassini, their personal tragedy of dealing with the severe problems of baby daughter Daria just prior to filming influenced Tierney's performance as the mysterious Laura. ".. After Daria's birth, she seemed to die inside. There was a ghostly quality, an evanescence, to both Laura and Gene… she has a certain mystery, an aura, that permeates the film and gives it much of its magic."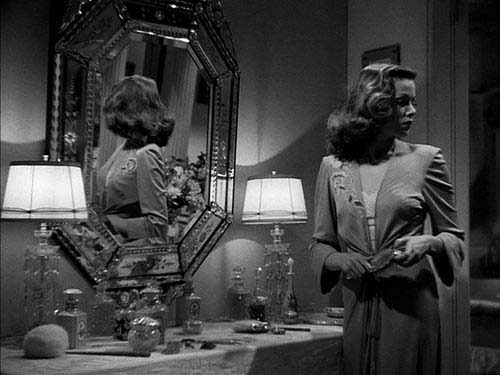 The character of Waldo Lydecker appears to be based on the columnist, broadcaster and New Yorker theater critic Alexander Woollcott, a famous wit who, like Waldo, was fascinated by murder. Woollcott always dined at the Algonquin Hotel, where Laura first approaches Waldo.

This movie is also famous for the haunting "Laura Theme". Despite the Oscar snub of the score, David Raksin's music proved to be so popular that the studio soon found itself inundated with letters asking if there was a recording available of the main theme. Soon sheet music and recordings of the instrumental music were released and proved to be a huge hit with the public.

Fox asked celebrated songwriter Johnny Mercer to write lyrics to go with "Laura"'s theme, and he happily obliged. It also was a smash hit, becoming an instant standard, recorded over the years by countless artists including Frank Sinatra and Ella Fitzgerald. When asked why she had turned down the part of Laura, Hedy Lamarr said, "They sent me the script, not the score."

The highly-polished film was nominated for five Academy Awards: Best Director (Otto Preminger), Best Cinematography (Joseph LaShelle), Best Supporting Actor (Clifton Webb), Best Art Direction and Best Screenplay, and it received the award for Best Cinematography. The crisply-written screenplay (by Jay Dratler, Samuel Hoffenstein and Betty Reinhardt) was based on the play and novel of the same name by Vera Caspary. The successful novel had previously been serialized in Collier's Magazine (October-November 1942) as "Ring Twice for Laura."