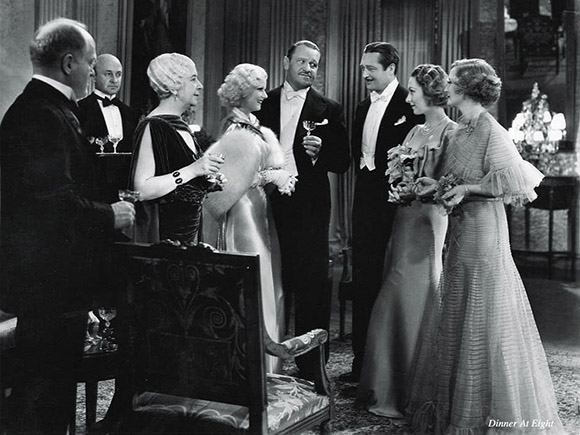 Biting and poignant at the same time, Dinner at Eight is one of the great screen comedies of manners. Though it's often hilarious, there is always more going on beneath the surface in the interactions of these brilliantly realized characters. It's an elegant mixture of both high and low comedy that delves into the problems of the wealthy when they are faced with the loss of money, power and status.
Status conscious Millicent Jordan (Billie Burke) is throwing a dinner party for an elite group of guests including self-made tycoon Dan Packard (Wallace Beery) and his brassy wife Kitty (Jean Harlow), her husband's ex-lover Carlotta Vance (Marie Dressler), and a desperate fading movie star (John Barrymore) who is secretly carrying on an affair with their young daughter (Madge Evans), who just happens to be engaged to another man. Meanwhile Millicent's husband (Lionel Barrymore) is suffering serious health problems while his business teeters on the brink of collapse. At this unforgettable dinner party, anything can happen.
Dinner at Eight was the first film that both producer David O. Selznick and director George Cukor made for MGM. Selznick especially had something to prove. On the heels of MGM's great success under Irving Thalberg, Grand Hotel (1932), Selznick wanted to show that he was capable of competing with Thalberg and creating a blockbuster of his own. The roaring success of the film established Selznick as a power to be reckoned with at his new studio.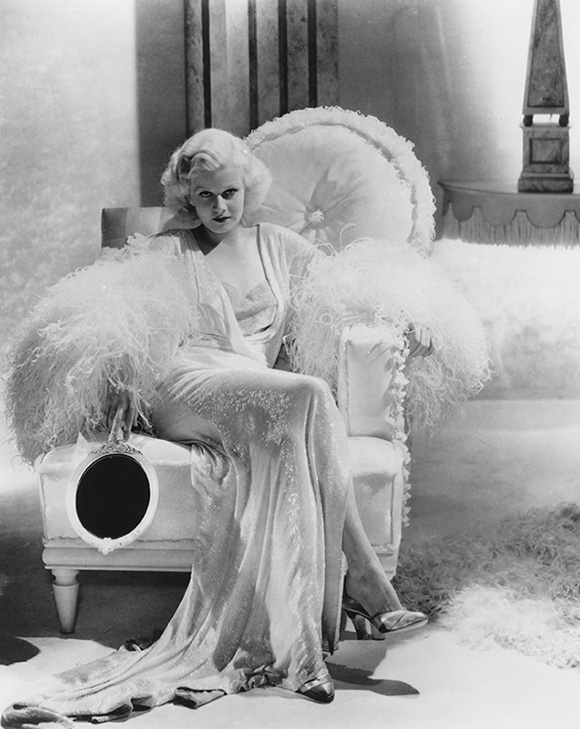 Dinner at Eight has one of the finest ensemble casts of any motion picture in history. Some of MGM's biggest stars including Lionel Barrymore, John Barrymore, Marie Dressler, Wallace Beery, Jean Harlow, Madge Evans and Billie Burke do some of their finest work here and remind contemporary audiences of why these actors were great stars.
Dinner at Eight was not the glamorous Jean Harlow's first film, but it was the movie that proved not only did she have what it took to be a major movie star, but also that she could act and hold her own in the midst of established professionals like John Barrymore. Her comic turn as Wallace Beery's vulgar social climbing wife nearly steals the picture and established her as the star she deserved to be. 
Actress Billie Burke's famous onscreen persona as a flighty flibbertigibbet can be traced back to this film. Dinner at Eight represented Burke's first role as a mature woman, and she was so effective as the high-strung hostess Millicent Jordan that that type of role has become synonymous with her name ever since.
Marie Dressler, a huge, if unlikely, star in her day, was cast strongly against type as an upper crust former great beauty and woman of considerable means. Despite the risky casting, Dressler's talent is so great that she pulls it off with great aplomb. Her performance is one of the best things in Dinner at Eight, and serves as a reminder to the remarkable talents of this beloved star.
by Andrea Passafiume