Paul Sullivan has enjoyed a richly varied and distinguished career as a composer and a pianist.  In his solo performances, he creates a relaxed and intimate feeling with his audience through his pleasant and quirky observations about music and life. His warm and inviting personality, coupled with his world-class musicianship, wins over new listeners immediately and usually makes them life-long fans.
Con Fullam is a most talented and accomplished wordsmith and songwriter, but it's when he himself performs his music that the listener's experience is most touching, whether his musical stories are wistful, joyous,  loving,  blue or hopeful.  He is a powerful entertainer and guitarist.
Hearing either of them live in concert is a special occasion.   But when they join forces, they create a musical event which is simply not to be missed.  OPA is proud and fortunate to bring them together as a part of the Capriccio Music Festival.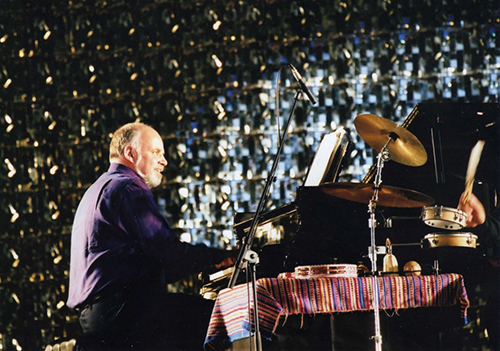 As a soloist, with his trio, and as a member of the Paul Winter Consort, Paul Sullivan has played concert tours in most of the United States and Europe, as well as the Middle East, Central America, and Asia. He has performed among the dunes of the Negev Desert, in Leonard Bernstein's living room, and on the stages of many of the world's finest concert halls. He has been a guest on Marian McPartland's "Piano Jazz", and he has also performed with some legendary orchestras, such as the Philadelphia Orchestra under Eugene Ormandy, the Boston Pops under both Arthur Fiedler and Keith Lockhart, and several regional orchestras around the US.
Sullivan has worked in some of New York's most prestigious jazz clubs as well, including Sweet Basil, The Village Vanguard, and Bradley's. He has played with a wide variety of masters from Benny Goodman to Tommy Flanagan, as well as Red Mitchell, Lou Donaldson, George Mraz, Gerry Hemingway, Marc Helias, Gene Bertoncini, Eugene Friesen, Jamie Haddad, Luciana Sousa, Cafe, Sarah Lee Guthrie, Noel Stookey, Don McLean, Pheeroan AkLaff, Eddie Daniels, Richard Stoltzman, Nana Vasconcelos, Cyro Baptista, Ivan Lins, Glen Velez and many other luminaries. His 18 CDs have sold over 300 thousand copies and have won 3 Indie Awards. His music has been broadcast internationally, as well as on all the major American networks, including National Public Radio. He received a Grammy Award for his work on the Paul Winter Consort CD, Silver Solstice.
In the theater world, he has worked as a Musical Director, pianist, and/or conductor for many Off-Broadway and Broadway shows. He played keyboards and shared the conducting duties for the original production of the musical Nine, which won a Tony Award for Best Musical. Some of the other shows he's worked on include Cats, A Chorus Line, Rags, and a cabaret with Lewis Black. Other theater credits include accompanying Joseph Papp and even appearing as a character on the TV soap opera One Life To Live.
Sullivan also received commissions to write two musicals, including "The Last Ferryman" for which he wrote both the music and lyrics, which are available on CD.
He has also worked extensively in the Modern Dance world, playing piano for Merce Cunningham's classes, and writing music for the Rockettes at Radio City Music Hall. He has also enjoyed a long friendship with the Pilobolus Dance Theater, for whom he has written close to 20 scores.
A long, lovely, lucky career, which shows no signs of stopping.
—–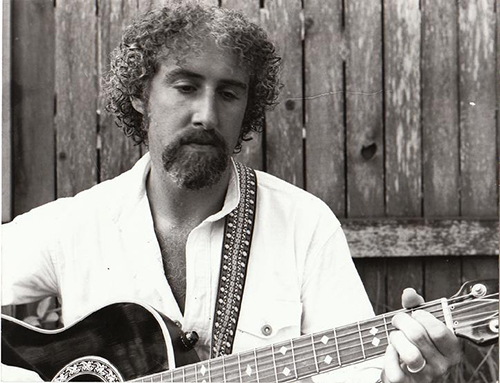 "Con Fullam is one of the most diverse and talented songwriters that I have had the pleasure to publish". Lou Ragusa, President Infinity/MCA Music.
"Fullam's songs are passionate and intelligent."  Billboard Magazine
.Fullam has been playing and performing since he was 5 years old. It was at that age that his father died leaving him his ukelele. He was born on a farm in Sydney, Maine population 60 or so people, 600 or so cows and thousands of acres of fields, and woods. He spent a lot of that time playing his ukelele and singing songs he learned from his family, all of whom played an instrument. His brother and sister loved folk music, bluegrass and the blues and so he learned the songs of Woody Guthrie, Pete Seeger, Cisco Houston, The Weavers,  Flatt and Scruggs, Ralph Stanley, The Carter Family, Sonny Terry and Brownie McGhee, Josh White Sr.,  Hudie Ledbetter and Lightnin' Hopkins to name a few.
His mother was a pianist whose taste ran towards Classical music and Broadway. And so he learned to love Bach, Beethoven and Scarlatti, The Pirates of Penzance, My Fair Lady and Oklahoma.
Con's musical education continued with enrollment at The New Division, an experimental college in Springvale, Maine founded by a behavioral scientist from Harvard by the name of Tom Howard.  There, he pushed himself to step up and learn new chords and progressions on the guitar as well as hone his skills at wordsmithing. It was there with a lot of support from his fellow students that he realized that playing and writing were the things that made him the happiest and that it was down that road he would travel. In the forty years that have passed since that first semester he has never looked back.
"Over the course of my career, I have had the honor of playing with some of the finest musicians in the business and I have been blessed to call many of them my close and cherished friends. It is those friends that I have called on to help me realize this dream…."  Con Fullam
Con is now published by MCA Universal, Sony/BMG, Warner/Chappell, Acuff Rose, Opryland, and Chrysalis Music.   He has had his songs recorded by major recording artists and  has produced records that have sold over a half million units. He has played with and shared stages with the likes of  Asleep At The Wheel, Joan Armatrading, Aztec Two Step, Razzy Bailey, David Bromberg, Johnny Cash, George Carlin, Bob Dylan, Richie Havens, Emmy Lou Harris with Gram Parsons, Waylon Jennings, Jorma Kaukenon, Willie Nelson, The Nitty Gritty Dirt Band, Sonny Terry and Brownie McGhee, John Sebastian, Earl Scruggs Review and Tammy Wynette,
Con has been critically acclaimed in many of the music industry's most prestigious publications such as Billboard, Music Row, Village Voice, Boston Phoenix, Canadian Country News, Cashbox Magazine, and Nashville Music City News.  He has been nominated for an Emmy and has been recognized by The American Society Of  Composers Authors And Publishers for his contributions to the world of the performing arts.