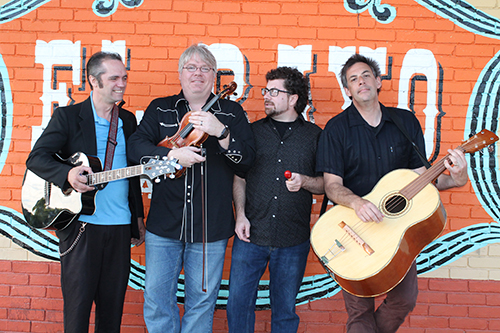 Andy Happel and his Los Galactacos String Band will be returning in triumph to the Barn Gallery on Saturday, September 8th at 7:30 pm, – after a dynamic performance there one year ago left the audience  dancing in the aisles and calling for more!
Performing a lively repertoire of songs, from Chile to Canada, Los Galactacos brings together an exotic combination of voice, guitar, violin, cello, dobro, cuatro, upright bass, acoustic bass, guitarron, drums and percussion.
Their program includes a variety of beautiful tunes and rousing rhythms from across the Americas, and across the seas: Tex/Mex folk; Appalachian string music; Canadian maritimes fiddle tunes; the Classic American Songbook; ol' time Country; and music for wherever people gather and celebrate.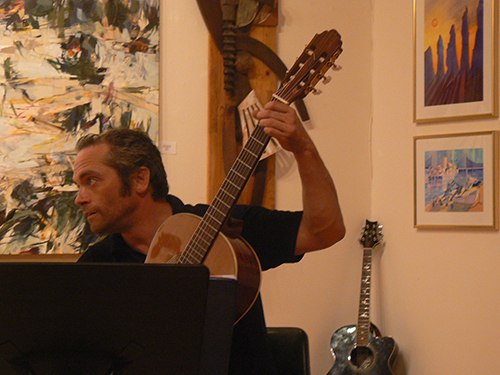 Founded in summer 2015 on a lark to enjoy some late-summer soirees, the Los Galactacos musical excursion was quickly underway with multi-instrumentalist Andy Happel as navigator. A true translator and ambassador of musical ideas, Happel has infused his music with elegant fire – ranging from Capitol Records' Thanks to Gravity and modern classical label PARMA, to his work with the Don Campbell Band, and his ever-expanding teaching studio. Joining him are Drew Wyman (Thanks to Gravity, the Cozmik Zombies), Todd the Rocket (The Downbeat Renaissance), and Pete Witham (The Cozmik Zombies, Spookie Daly Pride).
Already in their adventure, the group has entertained at the Wentworth By The Sea Hotel (Newcastle, NH), Wentworth Marina, The Wentworth (Jackson, NH), two seasons residency at El Rayo in Scarborough, Maine, and a collection of private residences.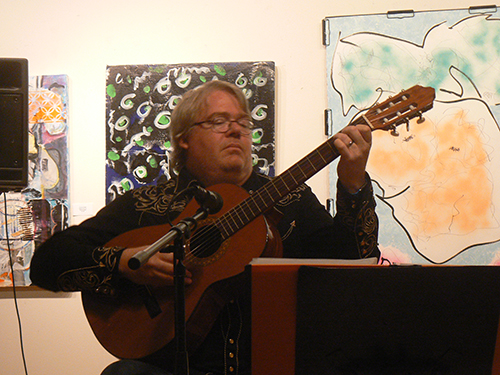 Andy Happel is a concert violinist and fiddler who has shared the stage with symphonies, pop stars and country music luminaries alike. As bandleader for 90s rock group Thanks to Gravity, Andy was signed to Capitol Records and EMI Publishing and toured extensively with the likes of Guster, Train, Matchbox 20 and the Dave Matthews Band. A successful run with country singer Don Campbell followed, where he opened for country legends Willie Nelson, Randy Travis, George Jones and Charlie Daniels. He currently performs with classical improv group Aeterna Trio, and several other independent projects.
Recently, he was nominated for a NATAS Boston/New England Emmy, and performed O'Connor's The Fiddle Concerto as guest soloist with the Portsmouth Symphony Orchestra
Andy is also Lead Producer with new classical music label PARMA Recordings.   He has worked with the Moravian Philharmonic in the Czech Republic, the Metropolitan Opera Children's Chorus and the New England String Quartet, among others.