Thomas Hill, clarinet
Aristides Rivas, cello
Janice Weber, piano
 Sonata in f minor op. 120 #1 for clarinet and piano
Johannes Brahms
(1833 – 1897)
Allegro appassionato
Andante un poco Adagio
Allegretto grazioso
Vivace
 Sonata in Eb major op. 120 #2 for clainet and piano
 Johannes Brahms
(1833 – 1897)
Allegro amabile
Appassinato, ma non troppo
Allegro
Andante con moto
Trio in Eb major Op. 38 For clarinet, 'cello and piano
Ludwig van Beethoven
(1770-1827)
Adagio –- Allegro con brio
Adagio cantabile
Tempo di Menuetto
Thema – Andante con variazione
Scherzo — Allegro molto e vivace
Andante con moto alla Marcia — Presto
Thomas Hill
"Hill's performance was what we've come to expect from him –- beautifully controlled, technically strong, imaginative and musical."  —– The Boston Globe
…"among the best clarinetists anywhere." —— The Boston Musical Intelligencer
Principal Clarinetist of The Boston Philharmonic from 1992 to 2015, Mr. Hill has also been clarinetist of the acclaimed Boston Chamber Music Society since 1983. He has appeared on innumerable concert and festival series, and has been widely engaged as soloist and ensemble performer under a variety of auspices since the beginning his career in New York and Los Angeles.
Mr. Hill is also served as principal clarinetist of The New Haven Symphony, The Long Beach Symphony, The Handel and Haydn Society Orchestra of Boston, The Mainly Mozart Festival Orchestra, The San Diego Symphony, and The Cascade Festival Orchestra in Oregon. He has appeared with both The Boston Symphony and The Boston Pops.
He holds both a Bachelor's and Master's Degree with Honors from The New England Conservatory. He also attended The Cleveland Institute of Music where he was a member of the class of the venerable Robert Marcellus.

Aristides Rivas
Aristides Rivas leads a most versatile musical career.
The Venezuelan was nominated for a Grammy Award in 2010 as part of recording of Sounding Point by Julian Lage and featured in the Boston Globe Magazine as one of Boston's leading international artists. He has an active schedule performing a combination of recitals, solos with orchestra, chamber music, and as an orchestral player. He is the principal cellist of the Rhode Island Philharmonic Orchestra and the Springfield Symphony Orchestra and is a member of The Boston Phiharmonic.
Aristides has also collaborated with artists such as multi-Grammy winner and jazz legend Paquito D'Rivera and world-renowned guitarist Julian Lage. Mr. Rivas is also a founding member of the world-folk music group Voci Angelica Trio, which tours internationally promoting cultural understanding and world peace.
He has taught extensively both locally and internationally throughout his career through such schools as The New England Conservatory, The Longy School and as a visiting teacher under such auspices as the Vivace Vilnius International Music Festival in Lithuania, Skidmore College in New York, Stanford University in California, Fundación Musical Simón Bolívar (El Sistema) in Venezuela, the Sejong Dream Tree Youth Orchestra in Seoul, South Korea, and Universidad Autónoma de Aguascalientes in Mexico, among others.
Mr. Rivas has has appeared as a performer at a wide variety of venues, and taight ranging from The New England Conservatory to Carnegie Hall and the North Sea Jazz Festival in the Netherlands.
He received his bachelor's degree from Baylor University and a master of music from New England Conservatory.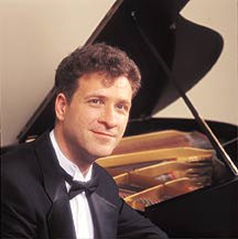 Randall Hodgkinson, pianist
Randall Hodgkinson has achieved recognition as a winner of the International American Music Competition for pianists sponsored by the the Rockefeller Foundation. He has appeared frequently as soloist and chamber music artist in festivals throughout the United States, and as a featured soloist with major orchestras including those of Philadelphia, Atlanta, Buffalo, the American Symphony, the Orchestra of Illinois and abroad in Italy and Iceland. His solo debut with the Boston Symphony Orchestra was presented both in Boston and at Carnegie Hall.
Mr. Hodgkinson studied at The Curtis Institute and the New England Conservatory. He has been an artist member of the Boston Chamber Music Society since 1983. While a member of Boston Musica Viva, he performed throughout the U.S. and Europe, and his recordings on several labels have brought notable acclaim. His solo CD "Petrouschka and Other Prophesies" received a double five-star rating from the BBC magazine. Other recordings include a live performance of the world premiere of the Gardner Read Piano Concerto with the Eastman Philharmonic Orchestra, and the Morton Gould Concerto with the Albany Symphony. His recently released CD of solo piano music on the Ongaku label has received fervent critical praise.
Mr. Hodgkinson also performs four-hand and two-piano literature in duo recitals with his wife, Leslie Amper. He is a member of the piano faculty of the New England Conservatory and Wellesley College.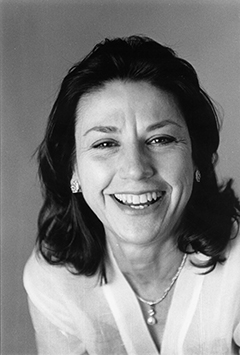 Janice Weber
Both a chamber player and a soloist, Janice Weber enjoys an international career with rave reviews.   "Pianist Janice Weber came to the National Gallery armed with an awesome dexterity, unshakeable concentration, and a delightful way with a rubato…To play [the music] effectively requires a certain degree of abandon and a truly expansive imagination. It also requires extraordinary technical facility. Weber had all of this in abundance." Washington Post
A summa cum laude graduate of the Eastman School of Music, Janice Weber has performed at the White House, Carnegie Hall, Wigmore Hall, National Gallery of Art, and Boston's Symphony Hall. She has appeared with the Boston Pops, Chautauqua Symphony, New Jersey Symphony, Hilton Head Orchestra, Sarajevo Philharmonic, and Syracuse Symphony. She has performed at the Bard, Newport, La Gesse, Husum, and Monadnock summer festivals and has twice toured China under the auspices of the American Liszt Society. Her interest in the uncommon avenues of the piano literature led to a world premiere recording of Liszt's 1838 Transcendental Etudes. Time Magazine noted, "Liszt later simplified these pieces into the still ferociously difficult Transcendental Etudes (1852 version) for fear that no one else could play them. There may now be several fire-eating piano virtuosos who can execute the original notes, but few can liberate the prophetic music they contain as masterfully as Janice Weber does here."
Her recordings include Rachmaninoff's complete transcriptions; with the Lydian Quartet, Leo Ornstein's vast Piano Quintet; flute and piano works of Sigfrid Karg-Elert; and waltz transcriptions of Godowsky, Rosenthal, and Friedman. Miss Weber recorded Liszt's last Hungarian Rhapsody, one of only two living pianists to be included in a compendium of historic performances by nineteen legendary artists. This disc subsequently won the International Liszt Prize.
She is a member of the piano faculty at Boston Conservatory and MIT.