Ogunquit's favorite Boston Chamber Music returns to the Dunaway Center for a special, 2-concert appearance. Led by acclaimed cellist Bruce Coppock, the piano trio on June 5th features Gabriela Diaz, violin, and Randall Hodgkinson, piano. Mr. Coppock continues the tradition of bringing together the finest ensembles especially selected for this concert. Their program is a celebration of the 250th anniversary of the birth of Ludwig van Beethoven:
BEETHOVEN: Celebrating Friends & Inspirations
Two Viennese Masterpieces
BEETHOVEN Piano Trio in Eb Major, Opus 70 # 2
SCHUBERT Piano Trio in Eb Major, Opus 100
Tickets to this performance will go on sale May 15, 2020 on this website. Tickets may also be purchased at Ogunquit Camera Shop, Dunaway Center, Ogunquit Playhouse Downtown Box Office, and Ogunquit Welcome Center. Free parking for the performance is located behind the Dunaway Center.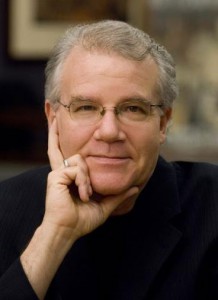 Bruce Coppock has enjoyed a career as a cellist, teacher and arts executive for over 40 years. He was cellist, co-founder and executive director of the Boston Chamber Music Society; principal cellist of the Handel & Haydn Society; cellist of the Boston Musica Viva. Throughout his career Coppock has maintained an active teaching life as a cellist and chamber music coach. Since 2013, he has led an intensive year chamber music course for gifted high schools students called QuartetLab in which students spend an entire year studying one piece of music in depth, with Coppock serving both as cellist and coach. This program will be relocated to the Rivers School beginning in fall 2019.
Coppock has held teaching positions at the Longy School of Music, Brown University, the University of New Hampshire, the Boston Conservatory and the New England Conservatory. He was Chair of the Music Division of the Boston Conservatory and subsequently chair of both the chamber music and orchestral studies departments at New England Conservatory. Since returning to the Boston area in 2016, he has re-joined the faculty of the Longy School of Music, is Chair of the Chamber Music Department at the Rivers School Conservatory and is a member of the Boston Philharmonic Orchestra.
Coppock served twice as president & managing director of the Saint Paul Chamber Orchestra, a position in which he served both as the artistic and the executive leader of the organization. Coppock first led the SPCO from 1999 until 2008, when he stepped down due to illness. During a five-year hiatus from the SPCO Coppock focused on medical issues, served a consultant to several orchestras, and served as managing director of the Cleveland Orchestra's Miami Residency, in addition to teaching chamber music at the University of Minnesota School of Music. Coppock returned to the SPCO in 2013, the highlight of which was being part of the leadership team that oversaw the construction and opening of a new 1100-seat purpose-built concert hall dubbed by the NYTimes as "acousticslly ideal.. . .a hall that allows clarity and detail in the playing to come through while providing orchestral resonance and bloom." He retired from the SPCO at the end of 2015.
Prior to Saint Paul, Coppock served as the founding director of the League of American Orchestra's Orchestra Leadership Academy, as deputy director of Carnegie Hall, and as executive director of the Saint Louis Symphony Orchestra from 1992-1997.
Coppock has also been active as a Board member, at the Harlem Boys Choir, the Interlochen Center for the Arts and the Board of Overseers at the Curtis Institute of Music. He currently serves on the Board of Directors of the Boston Philharmonic Orchestra and the Cholangiocarcinoma Foundation.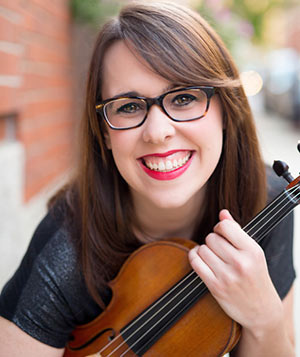 Violinist Gabriela Diaz began her musical training at the age of five, studying piano with her mother, and the next year, violin with her father.
Critics have acclaimed Gabriela as "a young violin master," and "one of Boston's most valuable players." Lloyd Schwartz of the Boston Phoenix noted, "…Gabriela Diaz in a bewitching performance of Pierre Boulez's 1991 Anthèmes. The come-hither meow of Diaz's upward slides and her sustained pianissimo fade-out were miracles of color, texture, and feeling." Others have remarked on her "indefatigably expressive" playing, "polished technique," and "vivid and elegant playing."
A fierce champion of contemporary music, Gabriela has been fortunate to work closely with many significant composers on their own compositions, namely Pierre Boulez, Magnus Lindberg, Frederic Rzewski, Alvin Lucier, John Zorn, Roger Reynolds, Steve Reich, Brian Ferneyhough, and Helmut Lachenmann. Gabriela is a member of several Boston-area contemporary music groups, including Sound Icon, Ludovico Ensemble, Dinosuar Annex, Firebird Ensemble, Boston Musica Viva, and Callithumpian Consort. She also plays regularly with Winsor Music, Mistral Music, Radius Ensemble, and Emmanuel Music.
In 2012 Gabriela joined the violin faculty of Wellesley College. Gabriela is co-artistic director of the Boston-based chamber music organization Winsor Music. Please visit winsormusic.org for more information!
Gabriela can be heard on New World, Centaur, BMOPSound, Mode, Naxos, and Tzadik records.
Gabriela plays on a Vuillaume violin generously on loan from Mark Ptashne and a viola made by her father, Manuel Diaz.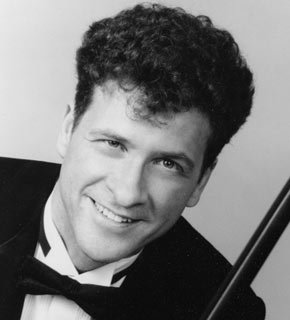 Randall Hodgkinson has achieved recognition as a winner of the International American Music Competition for pianists sponsored by the Rockefeller Foundation. He has appeared frequently as soloist and chamber music artist in festivals throughout the United States, and as a featured soloist with major orchestras including those of Philadelphia, Atlanta, Buffalo, the American Symphony, the Orchestra of Illinois, and abroad in Italy and Iceland. His solo debut with the Boston Symphony Orchestra was presented both in Boston and at Carnegie Hall.
Mr. Hodgkinson studied at The Curtis Institute and the New England Conservatory. He has been an artist member of the Boston Chamber Music Society since 1983. While a member of Boston Musica Viva, he performed throughout the U.S. and Europe, and his recordings on several labels have brought him notable acclaim.
He also performs four-hand and two-piano literature in duo recitals with his wife, Leslie Amper. He is a member of the piano faculty of the New England Conservatory and Wellesley College.