Free Parking in the church parking lot, and in the overflow lot behind the parsonage across the street.
Ogunquit Performing Arts opens its 31st Annual Capriccio Music Festival with a performance by this popular brass/organ duo.
Deux Voix was formed in 2014 (French for "two voices") by trumpeter Justin Langham and organist Stephen Distad. They have amassed a sterling reputation nationally and internationally, presenting concerts in over 19 states and 12 countries. In their mission to expand the world of trumpet and organ, Stephen and Justin are constantly adapting works from other genres and instrumentations, such as jazz, Broadway, opera and current popular music. They have also commissioned and premiered many new works for trumpet and organ, including commissioned works by composers such as Mark Hayes, Craig Courtney, and Alejandro Basulto.
" Our mission is to inspire and engage a wide and diverse audience of trumpet and organ music through the creation of new music, educational out reach, creative programming, and dynamic performances around the world "
Justin Langham, co-founder and artistic director is a performer, composer, conductor and teacher based in Houston, Texas. Originally from Mobile, Alabama, he earned a double Bachelor's Degree in trumpet performance and composition from the University of Alabama. In 2013 he earned from the University of Houston, both his Master's in trumpet performance, and doctorate in trumpet performance and conducting.
In addition to maintaining an active performing schedule and private teaching studio, Dr. Langham serves on the faculty of Lone Star College, teaching music theory, brass, and aural skills.
Dr. Langham is also an award-winning composer. His works range from intimate solo works and chamber pieces to music for massive pipe organs and collegiate marching bands.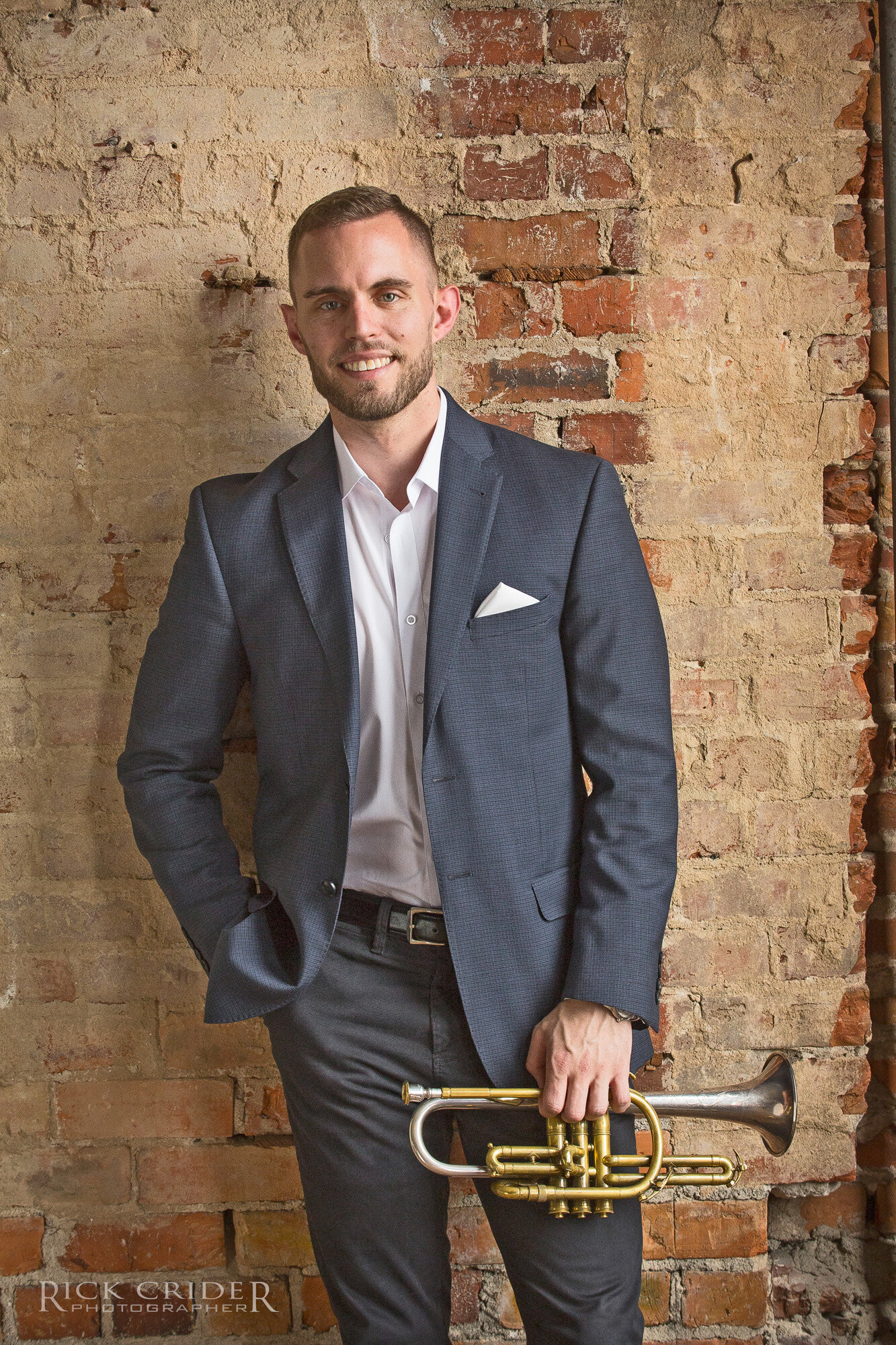 Stephen Distad, co-founder and managing director is a nationally recognized organist and church musician based in Houston, Texas. In addition to his concertizing, Stephen serves as artist in Residence at Memorial Drive United Methodist Church. Before coming to Houston, he served as Minister of Music at First Baptist Church in Charleston, South Carolina, and in other communities in Rochester, Minnesota, Shreveport, Louisiana. He received his Bachelor's Degree  from Drake University, his Master's from Baylor University, and post graduate studies at the Eastman School of Music.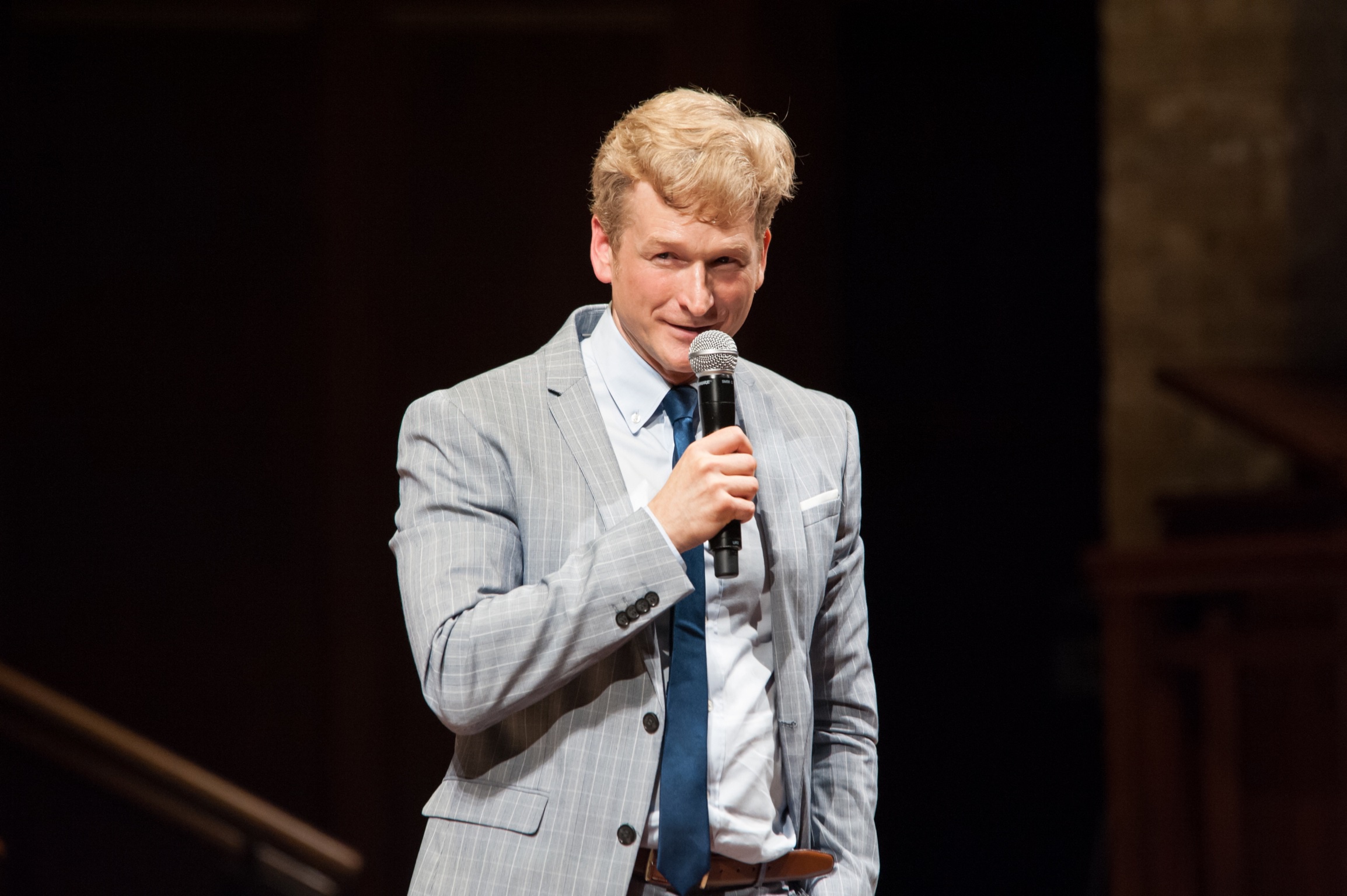 Ogunquit Baptist Church Organ
Meshing an age-old craft with the latest technology, the Faucher Organ Company builds pipe organs all over the Northeast. Founder Robert Faucher, pipe organ builder and physicist, has been involved in the building and installation of over 200 instruments- mechanical as well as electro-pneumatic and electric-actioned. In 1979, he was awarded the title of Journeyman Organbuilder by the American Institute of Organbuilders. One of only 30 plus built by Faucher's organ company, the Church's hybrid organ provides the best of both worlds: the benefits of a high quality pipe organ with cost effective and space saving features of digital sound.
Ogunquit is so fortunate to be in one of their favorite places to perform, and we are grateful to our former OPA member Mark Thallander for arranging for their return!
LISTEN TO DEUX VOIX:  Music — Deux Voix (deuxvoixmusic.com)
LIMITED ACCESSIBILITY NOTE:  The Sanctuary of the Church is on the second floor.  There is no currently functioning elevator or chair lift.
TICKETS may be purchased three weeks prior to performance at the Dunaway Center, Cricket's Corner Beach and Toy, the Ogunquit Welcome Center,
Or online now on this website.