Ogunquit Performing Arts opens its 27th Chamber Music Festival with a concert  by Boston Chamber Music,  now directed by pianist Randall Hodgkinson. 
The concert will celebrate the life and music of BCM's late director and master cellist Bruce Coppock, who every year put together a special ensemble for the Ogunquit concerts, unique to OPA.
The Piano Quartet will play:
MOZART Quartet in Eb, K.493
MEL BONIS Sonata pour Piano et Violoncelle
FAURÉ Quatour in c, opus 15
The players will include:
Omar Chen Guey, violin,  a Brazilian violinist who has been a soloist with the Brazilian, Campinas, Goiania, Minas Gerais, Claudio Santoro National Theater, Sao Paulo University, Sao Paulo Municipal, State of Sao Paulo Symphony Orchestras, the Amazonas Philharmonic, Petrobras Pro-Musica, Experimental Repertoire, Manhattan School of Music, Stony Brook University Symphony, Maidstone Symphony, Qatar Philharmonic and the Seychelles International Music Festival Orchestras.
Peter Sulski, viola, has performed in over 30 countries as a member of the Apple Hill Chamber Players, London Symphony Orchestra, Academy of St.-Martin-in-the-Fields, Cyprus Chamber Orchestra, and Al Kamandjati Baroque Ensemble (Palestine). He returned to his native Worcester in 2002, after holding  the position of Head of Strings of the Edward Said National Palestinian Conservatory.
David Russell, cello, was hailed as a "superb cellist" in the Boston Globe, and maintains a vigorous schedule both as soloist and as collaborator in the U.S. and Europe. He was appointed to the teaching faculty of Wellesley College in 2005 and currently serves as Director of Chamber Music. He is a regular performer with several Boston-area ensembles such as Emmanuel Music and Cantata Singers and Ensemble and served as Principal Cello with Opera Boston from 2005-2011.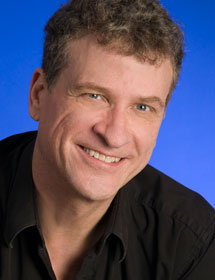 Randall Hodgkinson, piano, won the International American Music Competition in 1981 and his October 1986 formal New York recital debut at Alice Tully Hall under the competition's auspices was greeted with critical acclaim. Mr. Hodgkinson has, in recent years, performed with orchestras including those of Philadelphia, Atlanta, Albany, Buffalo, Westchester, Oakland, and Caramoor and has collaborated with such conductors as Leonard Bernstein and Gunther Schuller. 1985 saw his European orchestral debut with the Santa Cecilia Orchestra of Rome. He is a featured artist on the Bosendorfer Concert Series aired over WNYC – FM in New York City and has recorded for the Nonesuch, CRI and New World labels. Mr Hodgkinson studied with Veronica Jochum, Russell Sherman and Leonard Shure at the New England Conservatory of Muisc where he now serves on the faculty. He is a member of the Gramercy Trio. Hodgkinson is a certified Feldenkrais® practitioner.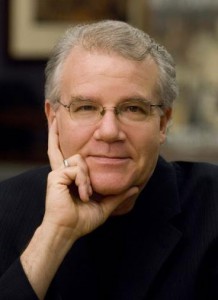 Bruce Coppock enjoyed a career as a cellist, teacher and arts executive for over 40 years.  He was cellist, co-founder and executive director of the Boston Chamber Music Society; principal cellist of the Handel & Haydn Society; cellist of the Boston Musica Viva.  He was Chair of the Music Division of the Boston Conservatory and subsequently chair of both the chamber music and orchestral studies departments at New England Conservatory.  Since returning to the Boston area in 2016, he re-joined the faculty of the Longy School of Music, was Chair of the Chamber Music Department at the Rivers School Conservatory and a member of the Boston Philharmonic Orchestra.
Mr. Coppock died November 21, 2022 at the age of 71.