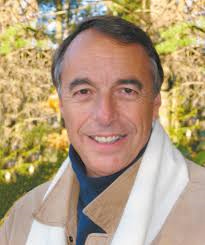 The Maine Sunday Telegram referred to Tim as "Maine's high prince of comedy…a one-man humor factory!" A concert by Tim Sample always guarantees a refreshing evening of laughter and fun for all ages.
Tim Sample, the noted Maine humorist, recorded his first comedy album in 1979. Since that start he has released many more albums and videos, written/and or illustrated over a dozen books, and brought Maine and his own brand of humor to the country at large through his 11 years as a regular correspondent on CBS Sunday Morning. "Yep" you might say "but what's he done lately?"
On July 1st, 2015 Stephen King announced in the New York Times the exclusive release of his new Audiobook "Drunken Fireworks" which Tim narrated in a "flawless Yankee accent" with regionalisms like "rud" for "road" and "pitcher" for "picture"…"I can hear that voice in my head because I've been listening to it my whole life," according to King.
Throughout the summer Tim will be very busy promoting and signing the audiobook along with his ever on-going performance schedule.
Tim's weekly column "Stories I Never Told You" turned out to be an excellent creative outlet for him and In 2013 it earned a First Place award from the Maine Press Association and in 2014 a collection of columns entitled "Answers to Questions Nobody was Askin'" was published by Down East Books. The audiobook version is in the works.
To quote The Reporter of North Conway, NH: "Humorists such as Tim Sample…are doctors of the human soul. These are the ones…who keep our world whole."
For more information on Tim visit his web-site: www.timsample.com
Tickets are $15 when purchased in advance, $18 at the door, and $5 for students, available at: Ogunquit Welcome Center, Ogunquit Camera Shop, and the Dunaway Center.
Online Tickets available at: www.ogunquit.org/shop.php
OPA is a not-for-profit, tax exempt, all-volunteer committee of the Town of Ogunquit, Maine