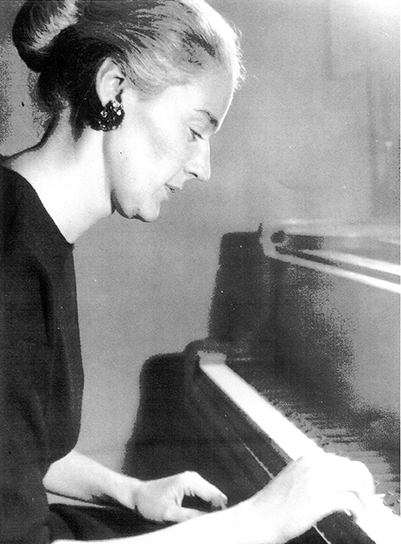 The Festival honors the memory of Elizabeth Dunaway Burnham, founder and first chairperson of Ogunquit Performing Arts. A pianist herself, Betty studied, performed and taught piano for most of her life. She also saw to it that OPA acquired its spectacular Steinway Concert Model C Grand Piano, which still remains OPA's greatest treasure.
The Ogunquit Performing Arts Committee was Betty's brain-child.  Her love of Ogunquit was matched by her love of the piano, which she studied and taught for most of her life.  She long dreamed of the possibility that Ogunquit could support a program of musical performances to add to its attractiveness as a welcoming place for painters, sculptors and summer theatre.
When her father, S. Judson Dunaway, died in 1976, his will directed that a portion of his estate be donated to charitable causes.  Betty requested that the executors include a contribution to Ogunquit to endow a fund to help support musical performances, some to be held at the Dunaway Center, which he earlier had donated to the town.  When this endowment was in place, the Committee for the Performing Arts was formed and began its work, with Betty elected as chairperson.
TICKETS AVAILABLE NOW FOR:
Masanobu Ikemiya
Oct. 13, 8pm