OPEN HOUSE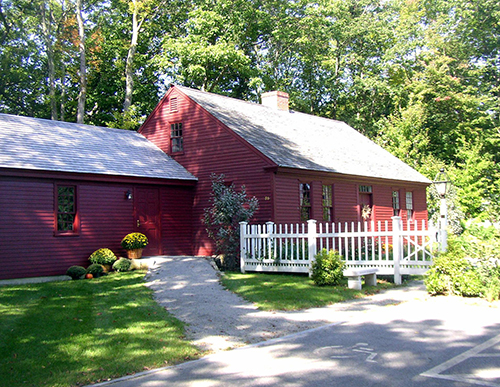 On Saturday, September 16, from 1:00 to 4:00 pm, the Ogunquit Heritage Museum will host an Open House with refreshments.  Enjoy the hospitality, ambiance, and wonderful exhibits of this fine historic museum!
The Ogunquit Heritage Museum, 86 Obeds Lane, Ogunquit,  is an institution that collects, preserves and exhibits items and documents related to Ogunquit's heritage.  Its home is the Captain James Winn House which is an 18th century cape  nestled in the Dorothea Jacob Grant Common, a lovely park with large open areas and winding paths and wooded areas. Throughout the cape there remains most of the original paneling, flooring and hardware.  The circa 1780 building was placed on the National Register of Historic Places in 1979.
It is in this historic setting that this year's exhibits  are on display,  including "The Pine Hill Girls," featuring the work of Gertrude Fisk and other female artists from Pine Hill and the surrounding area:  Amy Wentworth Cabot, Charlotte Butler, and Elizabeth Sawtelle, all students of Charles Woodbury.
The "Lost Ogunquit" display includes numerous vintage post cards as well as pen and ink drawings by John Neill, who was not generally known for this type of artwork.