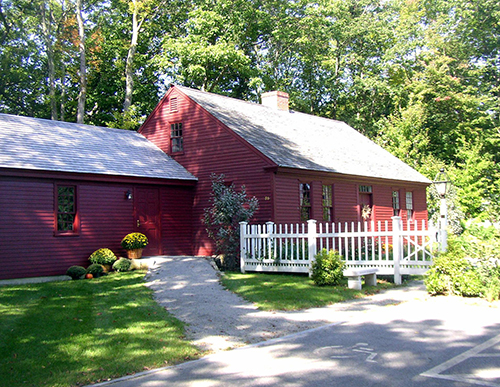 OGUNQUIT HERITAGE MUSEUM
Open House
On Saturday, September 10, from 1:00 to 5:00 pm, the Ogunquit Heritage Museum will present a Native American Exhibition, showcasing the lives and circumstances of the area's original inhabitants.   
In addition Barbara Giammarino will be accompanied by her daughter Dr. Jus Crea Giammarino.  Barbara is the granddaughter of Chief Tomekin who founded the Indian Moccasin Shop in Ogunquit and Wells.  She is an expert on the Penobscot people and will be present to give a talk about their traditional ways.  Her daughter, a naturopathic doctor will speak about medicinal herbs and herbal remedies.   They will be outdoors in the Dorothy Jacobs Grant Common,  in front of the museum. A possible rain date on Sunday, September 11 from 1:00 to 5:00 pm is scheduled.
The Ogunquit Heritage Museum, 86 Obeds Lane, Ogunquit,  is an institution that collects, preserves and exhibits items and documents related to Ogunquit's heritage.  Its home is the Captain James Winn House which is an 18th century cape  nestled in the Dorothea Jacob Grant Common, a lovely park with large open areas and winding paths and wooded areas. Throughout the cape there remains most of the original paneling, flooring and hardware.  The circa 1780 building was placed on the National Register of Historic Places in 1979. 
It is in this historic setting that this exhibit and others are on display.  This summer's exhibits include Native American history and crafts, the Finestkind touring boats which are celebrating their 60th anniversary in Perkins Cove, sights along the Ogunquit River and the Dan Sing Fan and Whistling Oyster tea rooms.
Light refreshments will be served.
www.ogunquitheritagemuseum.org
Back to Capriccio Calendar of Events