Ogunquit Performing Arts' 22nd annual Chamber Music Festival, Friday, June 10 and Friday, June 17, at 8:00 pm at the newly refurbished Dunaway Center, 23 School Street in Ogunquit, will feature the music of Brahms, Beethoven, Mozart, and Dello Joio, performed by two renowned chamber ensembles, Boston Chamber Music and the Portland String Quartet. Receptions to meet the artists will follow the performances.   Tickets are $15 in advance, $18 at the door, and $5 for students. Series ticket: $25.
This year's festival begins on Friday, June 10th, with Ogunquit's favorite Boston Chamber Music, returning for its 20th year of opening the Festival.   Clarinetist and Artistic Director Thomas Hill continues to bring together the finest ensembles especially selected for this concert, which this year will feature clarinet, 'cello and piano, performing the works of Brahms and Beethoven.
To make the evening complete, ticket holders may dine at Clay Hill Farm on June 10th, and receive a 15% discount off the food portion of their bills by presenting their concert tickets.
* * * UPDATE * * *
BRILLIANT CONCERT PIANIST JANICE WEBER WILL PERFORM WITH BOSTON CHAMBER MUSIC, replacing the injured Randall Hodgkinson, who has suffered a broken arm. Ms. Weber has performed for OPA twice in recent years, in 2015 with her own Cascabel Trio, and the year before as a soloist.
Each season, clarinetist and Artistic Director Thomas Hill brings together an ensemble especially selected for this concert, this year featuring Randall Hodgkinson and 'cellist Aristides Rivas, performing Brahms and Beethoven.
With the players rehearsed and ready for the concert, came the last-minute news about Mr. Hodgkinson's accident, and the search was on for a replacement pianist who could perform the program with little opportunity to rehearse with the group. Mr. Hill and Ogunquit Performing Arts were fortunate to discover that acclaimed concert pianist Janice Weber was available, and the program could go on as originally planned.
Followers of Randall Hodgkinson will be glad to know that a complete recovery is anticipated and he will return to the concert stage later this summer.
The unique Boston Chamber Music ensemble performing at the Dunaway Center on Friday June 10 at 8:00 pm features:
* * *  * * *
Thomas Hill, Principal Clarinetist of The Boston Philharmonic from 1992 to 2015, has also been clarinetist of the acclaimed Boston Chamber Music Society since 1983. He has appeared on innumerable concert and festival series, and has been widely engaged as soloist and ensemble performer under a variety of auspices since the beginning his career in New York and Los Angeles;
Randall Hodgkinson, Pianist, is winner of the International American Music Competition for pianists sponsored by the Rockefeller Foundation and soloist and chamber music artist in festivals throughout the United States and Europe. He has received acclaim and praise for his recordings on various labels. Mr. Hodgkinson studied at The Curtis Institute and the New England Conservatory and Wellesley College.
Aristides Rivas, Venezuelan 'cellist, was nominated for a Grammy Award in 2010 as part of recording of Sounding Point by Julian Lage and featured in the Boston Globe Magazine as one of Boston's leading international artists. He has an active schedule performing a combination of recitals, solos with orchestra, chamber music, and as an orchestral player. He is the principal cellist of the Rhode Island Philharmonic Orchestra and the Springfield Symphony Orchestra and is a member of The Boston Philharmonic.
The Boston Chamber Music's program will include: Brahms Sonata in f minor op. 120
#1 for clarinet and piano;   Brahms Sonata in Eb major op. 120 #2 for clarinet and piano; Beethoven Trio in Eb major Opus 38 for clarinet, 'cello and piano.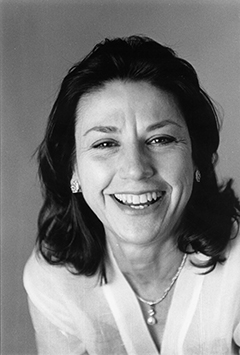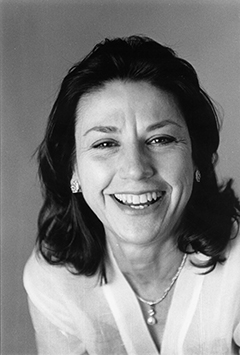 Janice Weber
Both a chamber player and a soloist, Janice Weber enjoys an international career with rave reviews.   "Pianist Janice Weber came to the National Gallery armed with an awesome dexterity, unshakeable concentration, and a delightful way with a rubato…To play [the music] effectively requires a certain degree of abandon and a truly expansive imagination. It also requires extraordinary technical facility. Weber had all of this in abundance." Washington Post
A summa cum laude graduate of the Eastman School of Music, Janice Weber has performed at the White House, Carnegie Hall, Wigmore Hall, National Gallery of Art, and Boston's Symphony Hall. She has appeared with the Boston Pops, Chautauqua Symphony, New Jersey Symphony, Hilton Head Orchestra, Sarajevo Philharmonic, and Syracuse Symphony. She has performed at the Bard, Newport, La Gesse, Husum, and Monadnock summer festivals and has twice toured China under the auspices of the American Liszt Society. Her interest in the uncommon avenues of the piano literature led to a world premiere recording of Liszt's 1838 Transcendental Etudes. Time Magazine noted, "Liszt later simplified these pieces into the still ferociously difficult Transcendental Etudes (1852 version) for fear that no one else could play them. There may now be several fire-eating piano virtuosos who can execute the original notes, but few can liberate the prophetic music they contain as masterfully as Janice Weber does here."
Her recordings include Rachmaninoff's complete transcriptions; with the Lydian Quartet, Leo Ornstein's vast Piano Quintet; flute and piano works of Sigfrid Karg-Elert; and waltz transcriptions of Godowsky, Rosenthal, and Friedman. Miss Weber recorded Liszt's last Hungarian Rhapsody, one of only two living pianists to be included in a compendium of historic performances by nineteen legendary artists. This disc subsequently won the International Liszt Prize.
She is a member of the piano faculty at Boston Conservatory and MIT.
---
The acclaimed Portland String Quartet continues the Festival the following Friday, June 17, making a special appearance at Ogunquit Performing Arts, after many years' absence. Garnering rave reviews from The New York Times, The Washington Post and The Boston Globe, this fabulous quartet will perform works by Mozart, Beethoven, and Dello Joio, performed by   Dean Stein, Ronald Lantz, Julia Adams, and Patrick Owen.
"The Portland String Quartet performed brilliantly, arguing the composer's case with passion and precision. One couldn't have asked for more persuasive, more unified and more yearningly lyrical playing." The New York Times
Additional reviews include "Best Chamber Music Recording" for their ground-breaking cycles of the chamber music of Ernest Bloch, George Chadwick and Walter Piston. The Quartet was honored in 2013 by Chamber Music America with its Acclaim Award "in recognition of outstanding service and cultural contributions to the community."
The PSQ's teamwork skills have been studied by business schools nationwide beginning with a captivating video produced by the Harvard Business School in 1981. In l986 they were proclaimed "Maine treasures" and awarded Honorary Doctor of Music degrees by Colby College where they served as artists in residence for 20 years. Annual workshops bring their depth of experience to aspiring young talent as well as dedicated amateur adult players. Chamber Music By the Sea (Southport Island), the Workshop Day at The Maine Festival of American Music (Sabbathday Lake Shaker Village) and The Portland String Quartet Workshop at Saint Joseph's College offer intensive ensemble study.
Portland String Quartet's program will include Mozart String Quartet in F Major, K. 590;
Dello Joio Lyrical Interludes for String Quartet; Beethoven String Quartet in a Minor, Op. 132.
---
Boston Chamber Music performs at the Dunaway Center Friday June 10 at 8 pm and Portland String Quartet performs the following Friday, June 17 at 8 pm.
Tickets are: $15 advance sale, $18 at the door, and $5 for students. Series ticket for both performances is $25. Tickets are available from the Dunaway Center, Ogunquit Camera Shop, Ogunquit Playhouse Downtown Box Office, Ogunquit Welcome Center, and online at OPA's website www.ogunquitperformingarts.org.